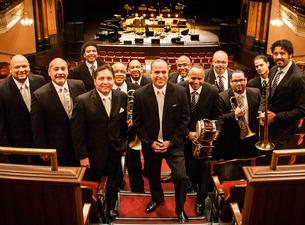 ★ ★ ★ ★ ★
salsadeb
this is a group from New York led by Oscar Hernandez, one of the most prolific composers and pianists in the entertainment industry. fabulous show! they played salsa; they played ballet music; they played boleros, and more. and the pairing of Ballet Red really gave everyone an over the top experience. great venue -- beautiful glass building and a wonderful sound system. parking is a few minutes away but free shuttle to the venue. all in all, a most memorable evening.
Valley Performing Arts Center - Northridge, CA - Sat, Dec 5, 2015
★ ★ ★ ★ ★
Anonymous
Spanish Harlem Orchestra was energetic, captavating and moving, the band played flawlessly they are true professionals who had fun on the stage. Oscar Hernandez is a master on the piano. Looking forward them coming back to Los Angeles.. Incredible talent!
Valley Performing Arts Center - Northridge, CA - Sat, Dec 5, 2015
[Temporary disabled] Spanish Harlem Orchestra needs your feedback