I Can Make a Mess Like Nobody's Business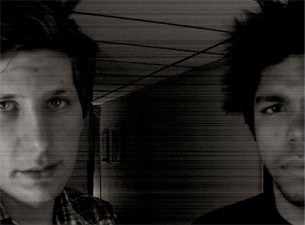 I CAN MAKE A MESS LIKE NOBODY'S BUSINESS IN CONCERT:Arthur "Ace" Edwards is one seriously talented musician. He not only fronts the beloved emo quartet The Early November – he also creates folk rock with his solo project I Can Make A Mess Like Nobody's Business. His solo material is more experimental than his band work, drawing comparisons to indie and alternative greats like Bon Iver, Iron & Wine, and Animal Collective. Edwards shines in acoustic settings, where he blends folky guitars, catchy melodies, and poignant lyrics on crowd favorites like "Lions" and "Whispering Actually".
★ ★ ★ ★ ★
HeWhoEnjoysGoodMusic
Ace Enders Puts on a fantastic show. It's a shame that he is not well known.
Brighton Music Hall - Boston, MA - Tue, May 17, 2011
★ ★ ★ ★ ☆
Anonymous
The new drummer quit, so it was just Ace, and he brought a bunch of stuff with him and did live looping. It was his first night doing it that way, and it was interesting and definitely worked, but he seemed to be having kind of a rough time. He explained that the drummer hadn't even played on the album, so I'm not sure why he's still so hung up on the idea of having a percussion section. I would have been totally satisfied if he had just shown up with a guitar. The venue is the same as when it was Harper's Ferry. It's nice inside, but it's a huge pain to get around in that neighborhood. There's never any parking, and the whole area is one big tow trap. I usually end up leaving my car near Fenway, which is the closest real parking, and spending a half hour packed like a sardine on the street car to get over there. I'd much rather go see a show in Cambridge.
Brighton Music Hall - Boston, MA - Tue, May 17, 2011
[Temporary disabled] I Can Make a Mess Like Nobody's Business needs your feedback