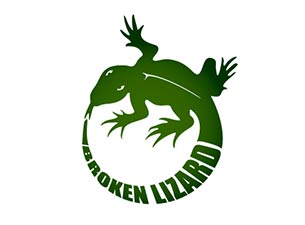 ★ ★ ★ ★ ★
lilweb34
Loved the show! Both Steve and Kevin were hilarious.
Wilbur Theatre - Boston, MA - Wed, Sep 22, 2010
★ ★ ★ ★ ★
dd4486
Just a bunch of down to earth guys. The over all show was great they were so funny. I wished they had sticked to the movie while on stage. If you have the time or money you should deff go!
Wilbur Theatre - Boston, MA - Wed, Sep 22, 2010
★ ★ ☆ ☆ ☆
Poopendorf
These guys are a hoot on the big screen...not so much on a small stage. Each member told a couple stories that really weren't all that funny. One member started in on politics, and I walked out to the lobby until he was finished. Save your money and buy their next DVD instead.
Wilbur Theatre - Boston, MA - Wed, Sep 22, 2010
★ ★ ★ ★ ★
piercedangel84
this show was AMAZING!!!!!!! they were everything i had expected them to be :) and this was my first comedy show! so happy it was them! i am a huge fan of their movies! and i cannot wait for them to come back!!!!!!!!!!
Wilbur Theatre - Boston, MA - Wed, Sep 22, 2010
★ ★ ★ ☆ ☆
Nickenbaucker
The Broken Lizard Show is one that I have mixed feelings about. Doors for the show opened at 8:00pm sharp. Broken Lizard was scheduled to go on at 8:30pm however they did not go on stage until 9:45pm. I really wouldn't have minded this if someone would've came out and made an announcement explaining to us that they're sorry for the wait and that they were running late or something but the fact of the matter is that my wife and I were the first ones into the theater and had to just sit there waiting and wondering what the hell was going on, wondering if the show was cancelled, wondering if Broken Lizard had been arrested before the show trying to buy pot, etc. and at no point before, during, or after the show did anyone explain or apologize for the wait. Other than what I said above the show was hillarious. It was clever, funny, and just very enjoyable to watch.
Wilbur Theatre - Boston, MA - Wed, Sep 22, 2010
★ ★ ★ ★ ★
UknowIT69
These guys are super kool, FARVA is funnny as hell!!
Wilbur Theatre - Boston, MA - Wed, Sep 22, 2010
★ ★ ★ ★ ★
RonnieF
All five performers' stand up was equally funny, well timed, and natural. It was impossible to tell the difference between ad-libbed and written material. I got the tickets for my boyfriends birthday, and it was a huge surprise to me that I enjoyed it as much as I did. The waitress was a huge disappointment. It took two hours to get two drinks and she overcharged us. The performance was worth it!
Wilbur Theatre - Boston, MA - Wed, Sep 22, 2010
★ ★ ★ ★ ★
Nixgirl
Best comedy show I have ever been to! They were HYSTERICAL! Can't wait for them to come back to Boston so I can go see them again!
Wilbur Theatre - Boston, MA - Wed, Sep 22, 2010
★ ★ ★ ★ ★
Julianne654987
Love the broken lizard crew-this is my 2nd time seeing them at the Wilbur and i'd go again in a heartbeat.
Wilbur Theatre - Boston, MA - Wed, Sep 22, 2010
★ ★ ★ ☆ ☆
MrNumber9
As the review title suggests I saw Broken Lizards when they came to Wilbur the first time. I had a lot of fun at that event for sure. They did skits from their movies, told stories, and did a little bit of stand-up. You could tell that they were working through things and most of it worked. They seem to be a group that does well with crowd interaction normally. This time though, their set list was much different. They did one "skit" at the end where they did a quick drink off and to be fair the bit was mostly ruined by the awful people they chose from the crowd, but you really can't blame them for that. The whole show was stand-up and a couple of funny stories. They had to throw out their old material from the first show because they filmed it for Comedy Central and their DVD, so this was all new. Let's just say that stand-up is not any of their strong suits. It's too bad too. With some work I think they'd be funnier, but it's just not there. They should bring back the skits because that's where they play strong. Also, I'd like to comment on Wilbur for a second. There was a guy at the table next to us that was the most obnoxious person I've ever seen at a comedy show and I've been to a lot of them (so many). He was yelling lines from the movie throughout the entire show and laughing at his own "jokes". The guy who played Fink in Beerfest (name escapes me, but he was technically the closer) walked over to him and told him to "Shut the F*** up!". The guy just told him that he wouldn't. And that's another problem, if you're confident on stage you should be able to shut down a heckler or person ruining the show for others and none of the guys on stage could do it. At some point Wilbur staff should have intervened because this guy would not shut up, even with all of us telling him to.
Wilbur Theatre - Boston, MA - Wed, Sep 22, 2010
[Temporary disabled] Broken Lizard needs your feedback