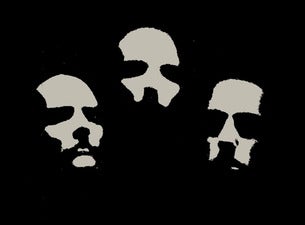 MAYHEM IN CONCERT:When it comes to macabre black metal spectacle, few bands hold a candle to legendary Norwegian group Mayhem. From their savage sound to their necrophilic stage design, these guys deliver one heck of a blood-curdling show, and their commitment to spectacle extends right down to their names -- frontman Attila issues his brutal screams from behind a veil of matted hair and costume blood as drummer Hellhammer and bassist Necrobutcher whip fans into a frenzy with breakneck tempos. Rounding out the scene are Teloch and Morfeus, two formidable guitar gods whose blistering riffs drive brutal cuts like "My Death" and "Freezing Moon" home. Mayhem has stayed true to their name for more than two decades with maniacal performances on tour, and ticket buyers lucky enough to attend one of their upcoming shows can expect them to deliver their sets in top form.
Mayhem Concert & Tour Photos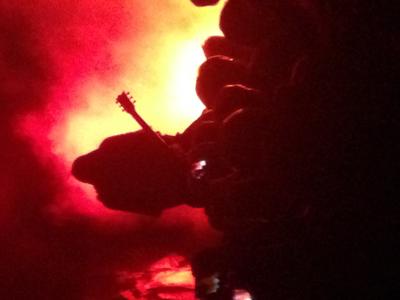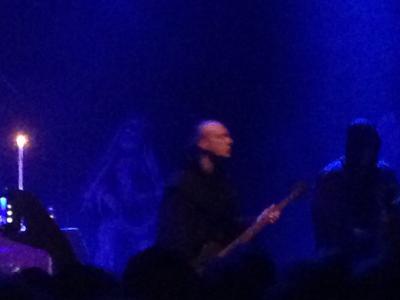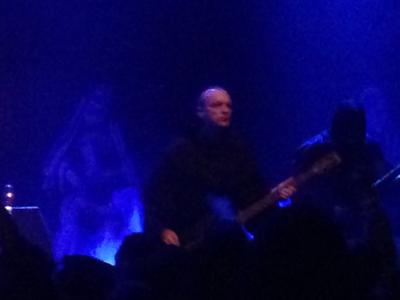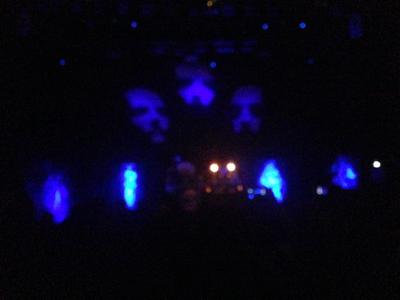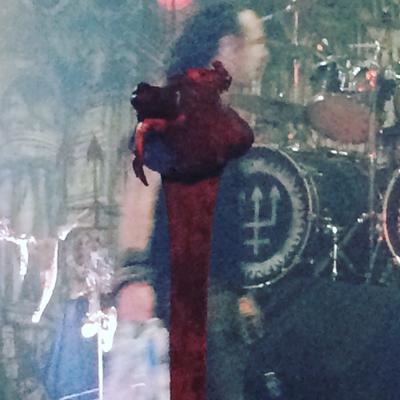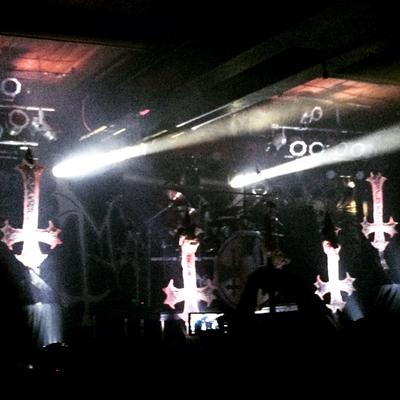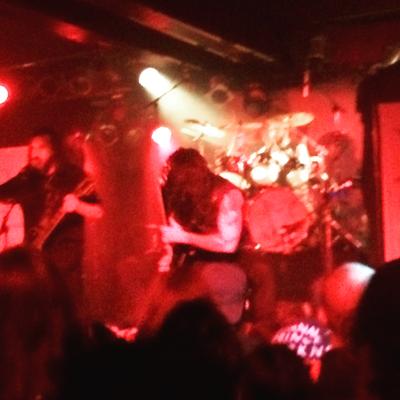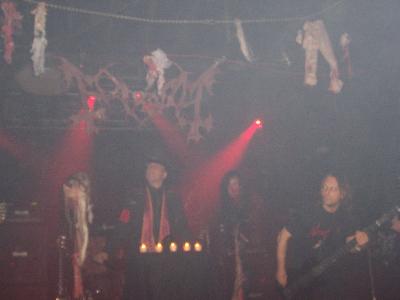 ★ ★ ★ ★ ★
GuitarSlayer1307
The theatrics of Mayhem were absolutely breathtaking. The energy was through the roof. As a Metal Fan, Mayhem is definitely a must see act. Attila the vocalist is a true showman, and the cameo of Dead (late vocalist of Mayhem) really brought the concert together. The songs were all fun to bang your head to. As far as concerts go, this was a perfect concert. Don't go to Beyoncé, Rihanna, Kanye West, or other pop acts, if you want to hear REAL Music, go to a Mayhem concert and buy their CDs.
Royale Boston - Boston, MA - Sun, Jan 11, 2015
★ ★ ★ ★ ★
Witherwax
All three bands were great. The show was a lot of fun and everything ran smoothly. Couldn't ask for anything more!
Royale Boston - Boston, MA - Sun, Jan 11, 2015
★ ★ ★ ★ ☆
Scorcher
Club Firestone sits back, in the urban setting of downtown Orlando, right around the corner from Orlando Magic's home stadium. It was raining when we arrived, and upon seeing how long the line was to get in, we stopped at a local hangout, called Hoop's, and tossed back a few cold ones. The club itself, was not what I had expected, but was an old firehouse turned concert hall. we did get inside in time to catch Cattle Decapitation, who donned some kind of masks to pay homage to death metal. I thought it was more to make fun of it, but that's my theory. Cephalic Carnage played next, and kept up to their image, of being one of the fastest, more intricate bands around. Mayhem took the stage, and in true blasphemous style, I might add, with black candles surrounding a make shift alter. Hieronymus held an inverted cross most of the show, but switched to a black skull in a Shakespearean like stance. Though most of the vocals were unintelligible, the show was definitely a crowd pleaser. Even if the whole reason for our attending the show, was to see Marduk. But again, they were denied entry into the United States.
Royale Boston - Boston, MA - Sun, Jan 11, 2015
★ ★ ★ ★ ★
sTsontheGo
Mayhem delivered. Such a raw and unwavering affair full of mystery and brutality. These guys started it all and still got it. Check them out if they roll through your town. You will not be disappointed!
Royale Boston - Boston, MA - Sun, Jan 11, 2015
★ ★ ★ ★ ★
Constablebob
There was only one portion of the concert that I disliked. And dislike is a weak word for the hatred I feel for this moment. The opening act. Tomb. This "band" was the worse nonsense I have ever heard. They are so terrible I considered leaving right then, who cares about the 6 hour drive to get there and the price of tickets. The only thing that kept me going was the fact that Rotting Christ and Watain were next. Rotting Christ was phenomenal. 5/5 would go see again. Watain...this was my 4th time and I will be going back for more. Mayhem can go home. All we need is Watain. Even after the opening crap Watain made the entire experience worth while.
Royale Boston - Boston, MA - Sun, Jan 11, 2015
★ ★ ★ ★ ★
Mansilla
I attended both the philly and Brooklyn show and loved both. Really wish Beookyln allowed the pig heads like the Philly show did. Overall Mayhem, Watain, and Rottingn Christ played amazing sets. I'm glad watain and mayhem returened to New York. I'm ready for Black Metal Warfare pt3 lol.
Royale Boston - Boston, MA - Sun, Jan 11, 2015
★ ★ ★ ★ ★
Chaosfire
Except for the venue's unyielding, law-abiding pussiness that prevented Watain from using animal carcasses (although blood was okay) the show was untamed and wild. Each band played to their fullest ability. My only complaint was the one time during Rotting Christ's set was the snare drum mic fell off and caused 2 minutes of feedback. Good job sound tech! Hope it wasn't Tore. Another thing, the venue's lack of space between the audience and the stage proved bad for crowd surfers who got faces full of fists or a mic stand. End of note, this is not a hardcore or thrash show. Go home or just mosh out that energy.
Royale Boston - Boston, MA - Sun, Jan 11, 2015
★ ★ ★ ★ ☆
Jughead74
All 3 bands were AWESOME(first time seeing Rotting Christ, 2nd for Mayhem and 3rd for Watain) and each band did their thing, without it become overkill. Blood, severed pigs' heads, candles,etc..... A great time was had by myself and my friends in attendance.
Royale Boston - Boston, MA - Sun, Jan 11, 2015
★ ★ ★ ★ ★
snooper1415
All three bands put on an excellent show. This was truly an unforgettable show.
Royale Boston - Boston, MA - Sun, Jan 11, 2015
★ ★ ★ ★ ★
Ozil
Really energetic show. Revenge was surprisingly good. Mayhem rocked the house; they were downright evil and brutal. Couldn't stay for Watain; blame the MBTA. Good crowd, good atmosphere, great music.
Royale Boston - Boston, MA - Sun, Jan 11, 2015
★ ★ ★ ★ ★
Anonymous
Simply put, this was the best metal show I've ever seen. Sure, I've seen bands that play longer, are technically better, so on and so forth, but everything from the barrage of sound, half buried, the lights, smoke and the creepiest being ever to front a band, Attila, made this a perfect Norwegian black metal concert. I was overwhelmed by the entire atmosphere and just pummeled with sound, foremost by the drums of Hellhammer, which are the most intense thing I've ever heard live, while Necrobutcher and the two new guitarists Morpheus and Teloch gave sinister performances as well. They rarely paused in between songs, played for an hour and ten minute and left with no encore, which itself only added to the sheer perfection of this show given their style of music. They came, ripped through their supremely brutal set, created the right atmosphere visually and left. If you are a fan of black metal, see Mayhem as soon as you can. This is black metal as it should be.
Club Firestone - Orlando, FL - Sun, May 24, 2009
★ ★ ★ ★ ★
Anonymous
the show kicked ass sound quality was good and all around a great show
Club Firestone - Orlando, FL - Sun, May 24, 2009
★ ★ ★ ★ ☆
ibiaza
There was not a weak act during the night! My default opinion of an opening band is to be tortured for a couple hours before enjoying the main act I came to see. This was far from the case. Abigail Williams brings a beautiful edge to the black metal sound. Atmospherics were very well crafted. Hate was a little repetitive, but they made up for it in intensity. Keep of Kalessin is a real gem--pulling together many different influences to synth their own unique sound; black, death, some thrash. The guitar solos weaved into the blackness like kudzu. Wonderful. And finally we have the infamous Mayhem. Atilla Csihar and Hellhammer were the highlights of the acts. Atilla's growling raspy vocals and screams in person did justice to the man heard on the CD--right on target. His stage antics were eccentric, playing with some kind of shrunken head attached to what looked like a noose wrapped around his own neck. Very fitting. Facial tattoos were spot on and contributed to the persona. Hellhammer's drumming was top notch, punishing and furiously fast--among the best in metal drummers, easily top three in the black metal style. In sum, a very well put together show. Mayhem's music is pure intensity, albeit a little repetitive. The delivery made up for the content. The continuous fog generated on stage contributes to the atmosphere of their music. A nice touch. If there is a band whose sound is evil incarnate, Mayhem is at the top of a very short list, and succeeds at not being overly cheesy. Well done!
Club Firestone - Orlando, FL - Sun, May 24, 2009
★ ★ ★ ★ ☆
Specialed1013
Mayhem was a pretty awesome show. Their fans are crazy and the venue was pretty sweet. There were not very many people who showed up, at all, though.
Club Firestone - Orlando, FL - Sun, May 24, 2009
★ ★ ★ ★ ☆
Jughead74
The show was good considering all the band but Mayhem dropped off days before the show. The replacement bands were good(especially MI's own Hellmouth). Seeing the legendary Mayhem though made up for the disappointment of not seeing Marduk and Cattle Decapitation.
Club Firestone - Orlando, FL - Sun, May 24, 2009
★ ☆ ☆ ☆ ☆
Anonymous
didnt bother even going, the one band i wanted to see couldnt make it, then the rest of the bands dropped from the tour!!
Club Firestone - Orlando, FL - Sun, May 24, 2009
★ ★ ★ ★ ★
HorusBones
I saw Mayhem in 2001 at this same venue, so I didn't know what to expect with the new lineup. Even without Blasphemer (guitars) in the band, Mayhem proved they can still play with power and blasphemy. Attila (vocals) was menacing and very creepy, even for someone such as myself. Being a drummer, my focus would normally be on Hellhammer (who is my favorite drummer). Because of all the fog (which is my only complaint), I could not see Hellhammer, forcing me to focus my attention on the other 4 members of Mayhem. Necrobutcher (bass) seemed to be having fun, as he interacted with the crowd, and even smiled on occasion. The addition of a 2-guitar assault consisting of Silmaeth and Morfeus made for a more powerful sound. The new songs "Illuminate Eliminate" and "Anti"were flawless. I was shocked that they played the classic "De Mysteriis Dom Sathanas," impressed when they performed "In the Lies Where Upon You Lay" and "My Death" (as previous vocalist, Maniac, wrote and performed the vocals previously, and the style is very strange), and the energy was great on classics such as "Deathcrush," "Chainsaw Gutsfuck" and "Freezing Moon," (which is one of my favorite songs of all time. Excellent show. It lived up to my expectations. I even completely forgot there were other bands on the bill that didn't show up. I didn't miss them.
Club Firestone - Orlando, FL - Sun, May 24, 2009
★ ★ ★ ★ ☆
supermandropkick
The venue was nice the people were alright, at the beginning there was one band on stage. Stained glass torture they were black metal they sung about gore lust it was o.k. They played a G.G. Allen cover the highest tower. After them it was a black metal band after light they were a much tighter band. Vocalist along with the rest of the band wore corpse paint it was real crazy the pit was brutal. A Hardcore band from new york was next they were crap I don't even remember the name of the band. Why I just recommend and not just go all the way to say amazing is the bands initially before the show was changed, due to visa and entry to the united states of America. So some of the bands prier to mayhem was not there a surprise day of the show and it was of newbie metal and black metal bands and was quite unique. After hours of waiting the moment came mayhem, Attila in ritual garb and full force a black metal storm. They played all the classics Freezing moon, Funeral fog, pure Armageddon it was a Great night and I recommend it!
Club Firestone - Orlando, FL - Sun, May 24, 2009
★ ★ ★ ★ ☆
Liluchief
Mayhem was amazing. Great venue could see everything from anywhere, which helps when your only 5 feet. Drinks were super expensive next time will go down the street and have a few beforehand. First two opening bands not too impressive though sound was really poor for the second.
Club Firestone - Orlando, FL - Sun, May 24, 2009
[Temporary disabled] Mayhem needs your feedback