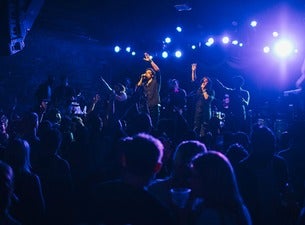 ★ ★ ★ ★ ★
906er
Great band and vocals. Very large assortment of music. Something to suit every taste.
B.B. King Blues Club & Grill - New York, NY - Wed, Jan 13, 2016
★ ★ ★ ★ ★
Lalaarz
I would rarely recommend buying tickets to see a cover band, but Atomic Funk Project were amazing. Apart from being talented musicians and vocalists, they have great energy on stage and appear to love what they do. Their version of Stevie Wonder's Superstition brought the house down. I had so much fun and will be keeping an eye out for future gigs.
B.B. King Blues Club & Grill - New York, NY - Wed, Jan 13, 2016
★ ★ ★ ★ ★
TeaneckMOM
ATOMIC FUNK PROJECT is a really terrific cover band. This is the second time we have gone to one of their concerts, and once again we had a great evening. Each of their sets includes so many great songs, blending one into the other -- they don't stop after each song for applause and to introduce the next one, they just keep going! I cannot say enough about all the talented singers (4), the horn section, the drummer (who was incredible), etc. Whether they are playing in a bar, a club or at a wedding, this is the band to schedule!
B.B. King Blues Club & Grill - New York, NY - Wed, Jan 13, 2016
[Temporary disabled] Atomic Funk Project needs your feedback