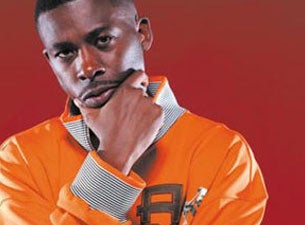 ★ ★ ★ ☆ ☆
santino
I enjoyed the show very much. The only thing I didn't like was that the tickets said the show started at 8 but it ddin't actually begin till 10, and there were more opening acts than put on the card so GZA ddin't actually come out until midnight. The MC was GREAT, the opening acts were good, I just wished the timing were stressed because some of us drove over 2 hrs to see the show and we had to be at work the next day so when more and more unlisted opening acts came out it was a lil upsetting, but the MC for the event, The Nice Guice, and Clan D did put on a good show.
Masquerade - Atlanta, GA - Mon, Mar 29, 2010
★ ★ ★ ★ ☆
chameleontongue
The Goods-Gza came out and performed alot of tracks that most Wu Fans would considered there favorite including tracks from Wu albums and Dirty's Shimmy Shimmy Ya.. Gza performed so laid back in a white tee, a black jacket, and with his hand in his pocket. Gza kept his performance simple but thats all someone would want so you can listen to him perform and just have a great time. Opening Acts Nice Guise and Clan D were good opening acts and were true to hip hop. They weren't Gza or any other Wu member but for upcoming local artist you really got your money worth. Next i will say the price for the total event. i felt like i got over on GZA.. i really got my money's worth. Hype man Fort Knox and DJ Doug Boogie were great. they played old school hip hop and got the crowd ready for all the upcoming artists and Gza himself. The Bads-Tito and the other group were just so awful. i will have to quote Gza on this 1 but there "lyrics were weak like clock radio speakers". both artists came out dissing what is played on today's radio but both sounded exactly like what they were dissing..
Masquerade - Atlanta, GA - Mon, Mar 29, 2010
★ ★ ★ ★ ☆
reddpr
BANANAS. The Genius is truly a master at his craft. It was funny how everybody before him were obviously dressed in a brand new outfit - but he steps out in simple white T, black jack, with no flashing logos or anything. With one hand in his pocket, he rocked the illest of his rhymes and everybody went wild. My only complaints were: - The guys before GZA had bugged the sound man to raise the volume of the beat so much that it drowned out his lyrics. But it was still fresh. - The two acts before GZA - both from NY - were TERRIBLE. I mean, they were just garbage. People don't come to a GZA show to see acts like that. People were already booing them and telling them to get off the state. I don't know who's idea it was to get these cats on the state, but I would have preferred the two previous acts to continue a couple more tracks than give the spotlight to these wack kids.
Masquerade - Atlanta, GA - Mon, Mar 29, 2010
★ ★ ★ ★ ★
supplanter
The GZA show was definitely one of the best shows I've ever been to. Although it took 2 hours to start, the two opening acts were pretty good. I guess as a stalling tactic, they sent out 4 guys to rap some more, but they mostly sucked. But when GZA came out, ... it was perfect. To finally see and hear my rhyming hero in person was unforgettable. He did the majority of Liquid Swords, about half of Beneath the Surface, and a few songs each from Legend of the Liquid Swords and Pro Tools. He even threw in some Wu-Tang and ODB tracks for good measure. Overall, it was amazing and a great time. The venue wasn't the best ever, but I can excuse it all for the good time I had.
Masquerade - Atlanta, GA - Mon, Mar 29, 2010
[Temporary disabled] GZA needs your feedback