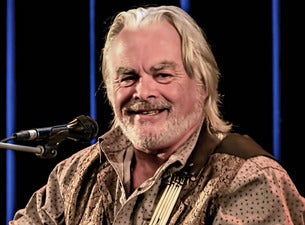 Hal Ketchum Concert & Tour Photos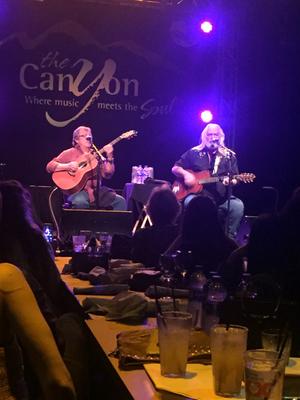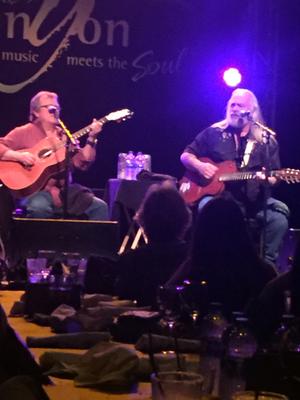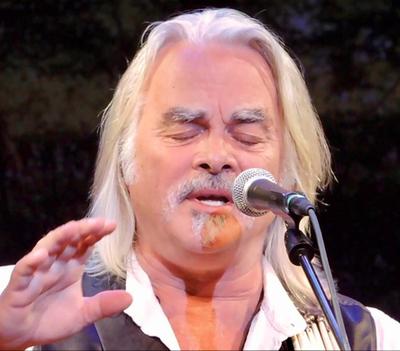 ★ ★ ★ ★ ★
EZBaby
A truly amazingly vocalist & songwriter. Hal is a great storyteller though his songs & stories. I had the honor of playing his music on the radio during his hit making era. I was so happy to see his voice and music has stood up to the test of time. Great evening of music and fun! If he comes though your town: Ketchum if you can.
Birchmere - Alexandria, VA - Fri, Jan 3, 2014
★ ★ ★ ★ ★
1rocketman
I saw Hal 26 years ago at The House of Blues in Hollywood. He was really great. He is even better now. Life's lessons and trials have aged him like a fine wine. His voice is a gift. Thanks Hal for sharing.
Birchmere - Alexandria, VA - Fri, Jan 3, 2014
★ ★ ★ ★ ☆
LiveMusicLover68
This was my third time seeing Hal Ketchum and all were at the Birchmere. As always, the Birchmere did a great job and Hal Ketchum sounded amazing! Hal Ketchum is probably my favorite singer-songwriter of all time. He is truly gifted!! While sounding great, I was disappointed in Mr. Ketchum at this show as he appeared extremely high and stated as much though children were present at the show. Many of his humorous quips come off as canned as they have been recycled from previous shows. Also, after the first song he crudely ripped the sitting President of the United States showing an extreme lack of class. There were probably 200 people present at the show and his vulgar political strike was very disrespectful to all the ladies, gentlemen, and children present. He has a right to his political opinion, and I'm not saying I necessarily disagree, but that venue and in front of ladies, gentlemen, and children, is not the time nor place for such language. Certainly not what I wanted to escape too. Overall, a truly talented yet classless performer in my opinion.
Birchmere - Alexandria, VA - Fri, Jan 3, 2014
★ ★ ★ ★ ★
chrissy3333
Hal Ketchum's show at the Birchmere was fantastic. He had one other guy on stage with him and they played acoustic renditions of Hal's songs- some old and some new- all very good. The best part of the evening is that Hal wove stories in about how the songs evolved and it gave me a better insight into Hal. In addition to Hals writing, I've always loved his voice and it is still just as beautiful and strong as ever. It was my first concert at the Birchmere but it won't be my last as I really enjoyed the venue and atmosphere- as Hal said " this is like playing in a giant living room" everyone was part of the show and he took suggestions from the crowd. Great night, great show
Birchmere - Alexandria, VA - Fri, Jan 3, 2014
★ ★ ★ ★ ☆
PAHalFan
The songs and the story telling was very entertaining. Hal's voice was as good as ever. Kenny Grimes guitar playing was great. If you want to see a real singer, songwriter who really enjoys playing for a group of fans, then Hal Ketchum is one you need to see.
Birchmere - Alexandria, VA - Fri, Jan 3, 2014
★ ★ ★ ★ ★
pieceofwork1
Had a great evening. Thank you Hal. I don't want to depress you, but I'm older than you are.
Birchmere - Alexandria, VA - Fri, Jan 3, 2014
★ ★ ★ ☆ ☆
beefyano
Honestly, the show was better than I expected, but not as good as I hoped for. His show is obviously much more personal than it was in the past and much warmer. My major problem was his willingness to maintain a conversation with the table of old fans who felt that this was their personal concert. It was disturbing and unfortunate and marred an otherwise good show.
Birchmere - Alexandria, VA - Fri, Jan 3, 2014
★ ★ ★ ☆ ☆
Webb31
Hal sounded great. I was disappointed that he only sang 4 of his older songs. He made the comment a few times that he could not remember the words to his old songs. His voice still sounded great though.
Birchmere - Alexandria, VA - Fri, Jan 3, 2014
★ ★ ★ ★ ★
NovaHayFan
Hal provided a great balance of story telling and great vocals!
Birchmere - Alexandria, VA - Fri, Jan 3, 2014
★ ★ ★ ★ ★
Dogagilitykeepsmesane
I have loved Hal Ketchum's voice and songs since he first hit the air waves in 1991. I used to go to a lot of concerts, but had never had the opportunity to see Hal. He was really the only "must see" left on my list, but I was worried that the years, which for him have been especially rough, might have been unkind to that amazing voice. But he sounds fantastic! And the concert was absolutely wonderful...just he and his guitar, and friend Kenny, who also played guitar and did (infrequent and very low key) harmony, sitting on stools on stage. Lots of interesting, funny stories, well told, the self deprecating humor that (sometimes) comes with age and beautiful, beautiful music--old classics and great new stuff. I loved every minute of it and hope I have the opportunity to see him perform again.
Birchmere - Alexandria, VA - Fri, Jan 3, 2014
★ ★ ★ ★ ☆
Fannnie
As always Hal (with Kenny Grimes) put on a great show. I love that Hal's voice is still as strong and clear as ever, and although he personalized each song he keeps to the 'original versions' (which makes sense because they are superb in their original format!) His humor, coupled with Kenny's, kept the evening intimate and fun. Kenny is fantastic on guitar and his harmonizing blended well with Hal. -- The only downsides to the event were (1) the family (stage left) that really got a bit out if control. Glad I wasn't sitting next to them because anyone who was probably couldn't see or hear the show. (Poor form for the Birchmere!) and (2) the show was too short (Hal only sang for two hours) which was a shame because there were so many great songs he didn't sing.
OLdtown Saloon, 450 Clovis ave, - Clovis, CA - Sun, Mar 12, 2017
★ ★ ★ ★ ★
SHORTONE2
This was my first time to go to this Casino. It is truly beautiful, especially the show room. I went to see SCR and they were as wonderful as I expected them to be but Hal Ketchum was also wonderful. We truly enjoyed the show.
OLdtown Saloon, 450 Clovis ave, - Clovis, CA - Sun, Mar 12, 2017
★ ★ ★ ★ ★
Redmond
Hal Ketchum's show was like having a good friend in your living room singing your favorite songs. His easy going and friendly banter with the crowd and his band mates made the show that much more enjoyable. He sang a good mix of old and news songs making the old ones seem fresh and the new ones like old favorites. The opening band "Steep Canyon" were absolutely awesome. I'm a bluegrass fan and these guys have won me over. Great picking and tight harmonies. A great time was had by all.
OLdtown Saloon, 450 Clovis ave, - Clovis, CA - Sun, Mar 12, 2017
★ ★ ★ ★ ☆
Ollie
This was a great show. Hal Ketchum was great, very personable and fun. He engaged and involved the crowd wonderfully. He played everyone's favorite songs and everyone had a great time. If you like his music you should go see him live. He sings wonderfully and you get a glimpse into the artist.
OLdtown Saloon, 450 Clovis ave, - Clovis, CA - Sun, Mar 12, 2017
★ ★ ★ ★ ★
HalFan
This concert was one of the best that I've seen in a long time. The venue was nice & intimate. Hal was personable and geniune, unlike a lot of artists out there that I've seen. His music is fantastic and he puts on a great show.
OLdtown Saloon, 450 Clovis ave, - Clovis, CA - Sun, Mar 12, 2017
★ ★ ★ ★ ☆
EastsideHillBilly
I am a huge fan of Mr. Ketchum and have seen Hal perform several times. He never disappoints. Hal and his crew were great. I do have to comment on the lead guitarists work. He was not the fellow whom I have seen perform with Hal in the past. He was quite talented and got in a few good licks, however I thought he paled compared to the other fella whos' name I can't think of right now. Shame on me. He also fell out of time here and there and it seemed just slightly disturbing to the group. As I said, he has talent, but his style is not a good fit. Nevertheless, it was a great show. Hal is a fine wine. As for Steep Canyon... They are absolutely amazing. Each member brings a huge talent to the group and as a whole they are transcending. I was moved. The fiddle man was incredible. He had enough energy to power the whole damn casino. By the way, the staff at the casino were wonderfull. From the valet at the door to the ushers...top notch. It was a great evening. Front row seats, just left of center, margarita in hand, a great bluegrass opener and Hal. Tickets to heaven for Ten bucks. That will be hard to beat.
OLdtown Saloon, 450 Clovis ave, - Clovis, CA - Sun, Mar 12, 2017
★ ★ ★ ★ ★
Anonymous
Hal Ketchum is the most under appreciated country/Americana artist in America today, combining a beautiful voice (Whalen Jennings once commented that Hal could sing the phone book) with music and lyrics (mostly his own creations) that say important things, engage your mind and grab your emotions. He could (and still should) be filling stadiums, but he will not compromise his artistry to please the dummed down, commercially oriented music business and it's mass audience. A real shame. No glitz or noise needed to cover up the lack of talent. Hal just gets up there on rhythm guitar with 3 band members who back him beautifully, and sings. Period! Beautiful!
OLdtown Saloon, 450 Clovis ave, - Clovis, CA - Sun, Mar 12, 2017
★ ★ ★ ★ ★
loumary
What a wonderful evening! Steep Canyon Rangers were terrific and I'm a new fan! Hal was personable and put everything into his songs! I loved the small setting of the casino ballroom where the audience could enteract with the performers. This was the third time we've seen Hal Ketchum and it was the best show yet!
OLdtown Saloon, 450 Clovis ave, - Clovis, CA - Sun, Mar 12, 2017
★ ★ ★ ★ ☆
JTCLWC
Hal was great as always. Few more sad songs than last time at Birchmere but all delivered with a one of a kind beautiful voice.
OLdtown Saloon, 450 Clovis ave, - Clovis, CA - Sun, Mar 12, 2017
★ ★ ★ ★ ★
Otslarry1
Hal, buddy....long time no see...youre one of the best! remember me Larry Baumeister,Oldtown Saloon, clovis,Ca...you played my bar afew xyears back, you were great!!would like to chat with you about old times, and maybe you coming back to the Oldtown Saloon and playing again....going to do my best to get down to s calif when your out here in April...miss you my old friend, please drop me a line, would love to hear from you again...Larry
OLdtown Saloon, 450 Clovis ave, - Clovis, CA - Sun, Mar 12, 2017
★ ★ ★ ★ ★
orjiger
If you saw this concert, you know what i mean when i say that there is not a better single entertainer, with a more clear, emotion-filled voice that Mr. Hal Ketchum. With just him, his rhythm guitar and an amazing acoustic lead guitar player, they held a very small, lucky group of "participants" enthralled with every note that came from his velvet vocal chords. Though obviously affected by his MS, he continues to blow my mind!!!!!!!!
Birchmere - Alexandria, VA - Sat, Jan 3, 2015
★ ★ ★ ★ ☆
JonnJonzz
The first time I saw Hal Ketchum was around '91 or '92, he played down in Irvine, CA. At that time he had a full band with him which was great. At the Rose, he played with Jimmy Grimes just two guys with guitars. It was GREAT!!!
Birchmere - Alexandria, VA - Sat, Jan 3, 2015
★ ★ ★ ★ ★
YYYYYYYYYYYYYYYYYYYYYYYYY
Great place to see a concert (The Cave in Big Bear) and Hal did not disappoint. He was spot on. Just him and another guitar player (who has been with him for a long time and is awesome), but with his songs and his voice you don't need more. I would go again in a heartbeat.
Birchmere - Alexandria, VA - Sat, Jan 3, 2015
★ ★ ★ ★ ★
lmlaws
Really loved the Hal Ketchum concert at the Cave in Big Bear. Very small and intimate venue with fantastic sound. Hal and his band mate did a fabulous job with their music and seemed to really be having a good time entertaining the crowd. Loved it!
Birchmere - Alexandria, VA - Sat, Jan 3, 2015
★ ★ ★ ★ ★
CandyCoco
Hal was just great. Warm and full of great stories. His voice is still the exact same. Such a pleasure to watch and listen to him. Would love to see him again and again...it was like sitting around a camp fire with a really talented friend.
Birchmere - Alexandria, VA - Sat, Jan 3, 2015
★ ★ ★ ★ ★
Buddydog1123
He is an amazing singer and seems like an amazing man. So happy to have been able to see him again!
Birchmere - Alexandria, VA - Sat, Jan 3, 2015
★ ★ ★ ★ ☆
Emmaclaire
Good to see him again. He has been through alot and his voice and songs were just as good this time as before. Susy was great too.
Birchmere - Alexandria, VA - Sat, Jan 3, 2015
★ ★ ★ ★ ★
GrammyJudy
Love her personality, music, engaging show. Suzy has a wonderful repertoire of songs and a beautiful beautiful voice. Her musicians are very talented and she always puts on an A++ show. We see her every time she appears at the Birchmere. Hal Ketchum was very entertaining, but he talked too much. He had a wonderful voice and very good music. The show was excellent. Would have liked them to sing a song or two together since both a very talented artists.
Birchmere - Alexandria, VA - Sat, Jan 3, 2015
★ ★ ★ ★ ★
deblee73
Another unforgettable night with Hal and Kenny - as always he is so easy to listen to - he makes you feel like a friend with his personal introductions to his songs - just a relaxing evening. My husband and I look forward to our night at the Birchmere every six months, enjoying a good meal and good music.
Birchmere - Alexandria, VA - Sat, Jan 3, 2015
★ ★ ★ ★ ★
LGM16
As always, Hal and Kenny were beautiful! Hal has the voice of an angel, we are never disappointed when we see him play!
Birchmere - Alexandria, VA - Sat, Jan 3, 2015
★ ★ ★ ★ ★
Luvmaddie
I have long wanted to see Hal Ketchum and although he comes to town somewhat regularly it just hasn't happened. My fiance took me for my birthday and we loved every minute of it. The Birchmere is a great venue with a nice menu. We were fortunate to get seats fairly close to the stage so we had a great view. Having seen several artists from the 80's/90's I was hoping that Hal would have retained some of the magic of his voice. We were both pleasantly surprised to find that he hasn't lost a single beautiful note. He chatted about overcoming adversity and battling MS, all that could have affected his voice - and yet he sounds almost unchanged from the height of his career. I recorded part of one song on my iPhone and the next day we compared it with the original. Almost no difference! Both Hal and Kenny Grimes kept the audience laughing, clapping and singing with their excellent performance.
Birchmere - Alexandria, VA - Sat, Aug 2, 2014
★ ★ ★ ★ ★
Snorkeler3939
We are long time fans of Hal Ketchum and attended many of his Va shows thru the years. We have attended 3 Hal Ketchum shows at the Birchmere over the last year: the first was last Jan for his debut show here in Va since his serious and debilitating complications from MS and his long personal struggle to overcome awesome odds to return to song writing and performing while trying to manage the ongoing pain. The shows were last Jan, last Aug, and last weekend. The improvements each time have been dramatic and he was back to his awesome self Sat night. He sat on stage playing his acoustic guitar and singing beautifully for over 1:30 straight with Kenny Grimes, an awesome acoustic guitar player, accompanying Hal. No band music to drown out that incredibly talented voice as he sang so many of the ballads he has written. We will go to every show Hal puts on at the Birchmere in the future even though we drive up from Williamsburg to do so. As for the Birchmere, we love the venue! Fabulous sound system, great dinners before the shows and such friendly and attentive wait staff. Small enough that all the tables are good; all shows general admission so you pick your table in order of arrival. I watch their extensive calendar of shows and love to attend there whenever we can. I believe this year is their 50th anniversary- what a music treasure in Alexandria Va!
Birchmere - Alexandria, VA - Sat, Aug 2, 2014
★ ★ ★ ★ ★
hokiesnk
his voice is as good as ever, his dialogue with the audience is very entertaining
Birchmere - Alexandria, VA - Sat, Aug 2, 2014
★ ★ ★ ☆ ☆
MarksWoman
Went to see Hal Ketchum Saturday night. He was engaging, his voice and songs are still great. My only "criticism" ( and I use quotes because it's pretty minor) is that he was kind of low energy. I'd definitely see him again, though.
Birchmere - Alexandria, VA - Sat, Aug 2, 2014
★ ★ ★ ★ ★
BaltimoreTom
Once again, Hal Ketchum and the Birchmere provided an excellent concert event!! Worth every penny! The service staff of the Birchmere were very polite and attentive.
Birchmere - Alexandria, VA - Sat, Aug 2, 2014
★ ★ ★ ★ ★
Anonymous
The show was great. Hal seems so relaxed and comfortable and is a great story teller. Kenny Grimes is an excellent guitarist and the two together were phenomenal. Highly recommend!
Birchmere - Alexandria, VA - Sat, Aug 2, 2014
★ ★ ★ ★ ★
Halfan1
This show was amazing! I have been a fan of Hal Ketchum for years and have attended many of his concerts. I have missed him over the years that he has been gone and was go glad to hear that he sounds as good as ever! His voice is as clear and strong...and beautiful...as it ever was. This was a very intimate show - he told stories and jokes and played music for over two hours, just him and another guitarist. One of the best shows I've ever seen! Welcome back, Hal - can't wait to see you again!
Birchmere - Alexandria, VA - Sat, Aug 2, 2014
★ ★ ★ ★ ★
FreeandEasyLBCA
Hal Ketchum is better than ever!!!! Saw him at The Coach House last Friday night and went back for more on Sunday at The Canyon. I cannot get enough of this man and his music!! His talent is beyond measure and it deeply touches my heart and soul! Counting the days until he's back in Southern Cal again......
Birchmere - Alexandria, VA - Sat, Aug 2, 2014
★ ★ ★ ★ ★
LGM16
Hal Ketchum captures hearts with beautiful song-writing and a voice of an angel!
Birchmere - Alexandria, VA - Sat, Aug 2, 2014
★ ★ ★ ★ ☆
playball17
I went to see Hal Ketchum at the Birchmere last Saturday. This was gift to my mom for her birthday. I had heard a couple of songs of his but he was not someone I would have seen on my own. So now found out hes writes and he played a couple of his new songs which were good and he was very funny too. All in all i had a great time which i always do at the birchmere and i probably would see him again.
Birchmere - Alexandria, VA - Sat, Aug 2, 2014
★ ★ ★ ★ ★
Sampep
The Birchmere is a great venue. It's an intimate room, with not a bad seat in the house. The acoustics are amazing. Hal Ketchum still has one of the great voices in country music, although his songs are often closer to folk or pop than country. He is a gifted songwriter, with a smooth, honest voice. He peppered the songs, old and new, with stories about the songs. My only critism is that I would like to have had a few more songs and a few less stories.
Birchmere - Alexandria, VA - Sat, Aug 2, 2014
★ ★ ★ ★ ★
MiketheUmp
Hal Ketchum is getting better with age. He was significantly stronger than when he was here in January, and that was a very good show. Kenny Grimes, playing lead guitar with Hal, was incredible. They make a very enjoyable team. And, as always, the Birchmere is the best place to see a show.
Birchmere - Alexandria, VA - Sat, Aug 2, 2014
★ ★ ★ ★ ★
JohnQPublic44
Hal Ketchum was already past the typical pop star age when he signed his first record deal at age 38, and he's faced some challenges since then- but he's mastered the music more than I ever expected. I came to the concert hoping to hear some old favorites, and to see how he's recovered after some rough times. His personal story is inspiring, but that's not what blew me away. I expected his greatest hits, and I'd forgotten how many of them there were until I started hearing people shout out requests. I must've had a dozen "Oh, yeah, that one's really great!" moments. Hal also gave us a sneak preview of his new CD, due out in October. I am already looking forward to the new CD, and I very much hope that the radio stations and the public rediscover how very much they miss Hal Ketchum, just the way I did. An exceptional connection, the kind of thing that only happens at the Birchmere- a young lady came up to Hal and told him that he had been her very first concert, back when she was 5. The concert was her birthday present for turning 24, and she told him that she'd been a fan for all that time. He was gracious and kind, deeply touched by her- and he dedicated "Hearts are Gonna Roll" to her.
Birchmere - Alexandria, VA - Sat, Aug 2, 2014
★ ★ ★ ★ ★
deblee73
This show was even better than the last - his voice was great - he sang right away setting the mood for a wonderful evening of music - the stories were funny and just enough to entertain but not bore - he makes you feel comfortable in his presence with the info he shares - the main focus was on his singing which is what I came for - it was nice to hear some new songs that will be on his upcoming CD. I look forward to his next visit to VA.
Birchmere - Alexandria, VA - Sat, Aug 2, 2014
★ ★ ★ ★ ★
Snorkeler3939
It is wonderful to see Hal Ketchum back at the top of his game after all the medical & personal challenges he conquered to make it back from being paralyzed, in horrible pain, and having totally forgotten how to play his guitar or read/write music. So happy for him. And what a fabulous concert. No opening act. No band to drown out the sound of his incredible voice. Just one backup very talented guitar player and himself. Sitting on stools, telling short stories about the new songs he has written for his new CD being released in October, fantastic guitar playing and that indescribably beautiful soulful voice filling the room at the Birchmere. The audience was silent as he sang, erupting into applause and yells of approvals at the end of every song. We live in Williamsburg and are willing to fight the I64/295/95/395 snarly stop and crawl traffic to attend every show by Hal Ketchum and other favorites that perform at the Birchmere. The Birchmere is a wonderful venue - great sound system, very good food and service, nice bar and waiting area until the doors open into the concert room with tables of every size - all with a good view of the stage and the performer the audience came to hear. We've been to many shows at the Birchmere and it never lets us down.
Birchmere - Alexandria, VA - Sat, Aug 2, 2014
★ ★ ★ ★ ★
JTCLWC
Excellent performance! Hal's voice is great and the sound at the Birchmere is perfect. Slight distraction with talking couple for first half of the show. Birchmere needs to police this a little more.
Birchmere - Alexandria, VA - Sat, Aug 2, 2014
★ ★ ★ ★ ★
UncleHalFan
This was the second time I'd seen Hal Ketchum in concert. Both times I saw him, I saw him at the Birchmere. He was even better this time than he was back in January of this year! That was a great concert, too, but this one was even better. Hal seemed a little more relaxed, healthy, and happy, but he'd lost none of his spark. One fan requested he sing "Past the Point of Rescue," and he kindly but firmly reminded her and the audience that he'd done that one already. I suspect she had arrived late (although I'm not sure), and he said something to her about the early bird getting the worm and the second mouse getting the cheese. Hal is funny and a great storyteller, and his voice is as good as -- if not better than -- ever. Kenny Grimes, Hal's guitarist sidekick, is awesome, too.
Birchmere - Alexandria, VA - Sat, Aug 2, 2014
★ ★ ★ ★ ★
Eskimoe
A friend introduced me to Hal Ketchum's music several months ago. Saw that Hal was going to be at the Birchmere so got us tickets. It was probably the best concert I've ever seen. Hal's voice was even better than on any of his recordings - it was fuller and sweeter. Maybe "sweet" isn't the word he would want used to describe his voice, but I'm not sure how else to describe it. He's coming back to the Birchmere in Jan and I will be there - and any other time he plays there too!
Birchmere - Alexandria, VA - Sat, Aug 2, 2014
[Temporary disabled] Hal Ketchum needs your feedback