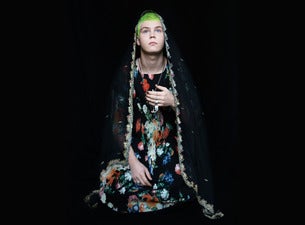 YUNG LEAN IN CONCERT: Hearing rapper Yung Lean's drawling flow and trap-inspired beats, you'd never know he hailed from the crisp streets of Stockholm. The fresh-faced Swedish MC discovered hip hop in his early teens and has been writing rhymes ever since, putting his own unique spin on American styles like trap and Southern rap. At his live shows Leanís production crew Sad Boys drop skittering beats while he spits his relaxed rhymes with swagger to spare, bouncing around the stage as the crowd goes wild to bass bombs like ìKyotoî and ìGinseng Strip 2002î. Unlike many of his rap contemporaries who flaunt the high life, Leanís tracks tend to focus on melancholy subject matter -- a tendency that has led fans to dub his emotional style ìsad rapî.
★ ★ ★ ★ ★
1620
The event was great. Lots of people. Lots of excitement.
Royale Boston - Boston, MA - Mon, Mar 21, 2016
★ ☆ ☆ ☆ ☆
MontyMon
both performers were very late to their sets, poor performance, no vibe.
Royale Boston - Boston, MA - Mon, Mar 21, 2016
[Temporary disabled] Yung Lean needs your feedback