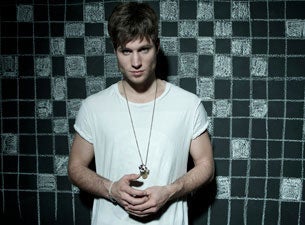 Graffiti6 Concert & Tour Photos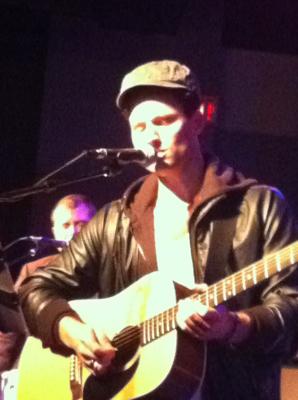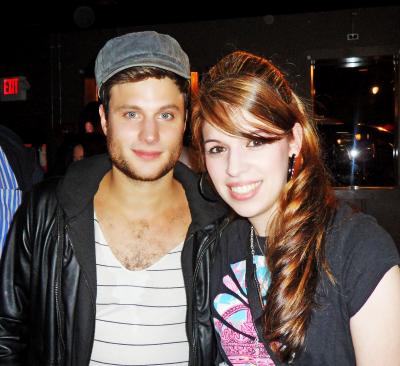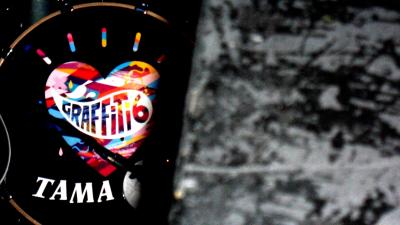 ★ ★ ★ ★ ★
PixieDustRN
It was a small venue, but it made it all that more enjoyable.When Jamie told everyone to come up to the stage, no one was shy. The band was right on, and Jamie's voice could melt you like butter. I truly hope that they come back to Buffalo, and highly recommend everyone go see them.
Paradise Rock Club - Boston, NY - Thu, May 19, 2011
★ ★ ★ ★ ★
Nikki121986
front row, awesome music, autographs, pics, awesome night :D
Paradise Rock Club - Boston, NY - Thu, May 19, 2011
★ ★ ★ ★ ★
CRG6
Best small venue concert I have ever seen, and I've been to a few. Unfortunate thing is I won't ever get to see these guys in a venue this small ever again, that for sure.
Paradise Rock Club - Boston, NY - Thu, May 19, 2011
★ ★ ★ ★ ★
MScout
Graffiti 6 was awesome! We wanted to see them at Starry Night in the Garden, but they cancelled. My neighbor got a Ticketmaster alert and told me about the concert. Yay neighbor! It was certainly not a sold out venue, but Graffiti 6 played as if it was! Why was this concert not advertised?? I felt bad that so many people missed out on such a great concert! My husband is a music fanatic/snob and he LOVED Graffiti 6's live versions of their songs! I think they have a great future ahead of them...so talented!
Paradise Rock Club - Boston, NY - Thu, May 19, 2011
★ ★ ★ ★ ★
JewelsinNY
I didn't think I could love them anymore than when I listened to their cd but nothing beats seeing Graffiti6 live. This is a concert that I will always remember.
Paradise Rock Club - Boston, NY - Thu, May 19, 2011
★ ★ ★ ★ ★
Akreddick1s
I LOVE this venue and not to mention the band! The quality of their sound was just as wonderful as the cd, which can be hard live, but the whole crowed was completely into the set as well as the band. It has to be the best concert I've ever been to, and i even got to meet the band!
Paradise Rock Club - Boston, NY - Thu, May 19, 2011
★ ★ ★ ★ ★
AmySmith82
This show was great! Jamie Scott never disappoints and the rest of the band was just as energetic and unforgettable!
Paradise Rock Club - Boston, NY - Thu, May 19, 2011
★ ★ ★ ★ ★
BostonApril
Graffiti6 rocked Brigthon Music Hall Friday night with the duo's Jamie Scott and TommyD performing with a full five-piece band. I've seen G6 twice before--once with a drummer, once with just Jamie, TommyD and Pete Cherry on guitars with no drums, and this time with a piano player and drummer. This was the best yet--the percussion really ramps up the energy level on the music--which is something I like about their recorded sound. Graffiti6 has a very funkified soulful sound that is difficult to describe.Some say electro-pop....the band itself calls it "Psychedelic Northern Soul." I've listened to their album Colours repeatedly for the past 4 months since I picked it up at the Paradise when the band opened for Augustana in February and I could really appreciate how great they sound live. Jamie Scott's vocals are incomparable--the man can really hit the high notes and sustain his range through a lengthy set. It's amazing how true he is in voice to what you hear on the studio album. His voice is the real deal. Very soulful and sexy. Though Graffiti6 is a duo--it's pretty much Jamie Scott up front with TommyD (AKA Tommy Danvers) seeming to be content with keeping himself in the background--but bringing it with his guitar and background vocals. Every time I have seen Graffiti6 play--they've had Pete Cherry along on bass--and he's quite good. Leonn Meade isfantastic on drums--I really missed his presence when Graffiti6 opened in May for Eric Hutchinson. Joe Glossop was on piano--I don't remember there being a piano back when Graffiti6 supported Augustana--but he definitely rounded out the sound very nicely. What amazes me, when I hear this band live, is the fact that although the album "Colours" is heavily produced...the sound they recreate on stage, live, with just a five piece band, is VERY TRUE to the music. In a day and age where so many singers are autotuned....Jamie Scott's voice is amazingly pure and strong. I don't know how the man can sing a full set night after night and kill all those incredibly high notes--but he delivers them flawlessly. The emotional content he infuses into the lyrics really resonates with the audience. It doesn't hurt, either, that the man is very easy on the eyes. Many people probably only know this band for their singles "Free" and "Stare into the Sun," but I think the entire "Colours" album is worth owning. They have a very different and likable sound that I think has wide appeal. Several of their songs have been used in syncs on shows like CSI New York, One Tree Hill, Grey's Anatomy and Hawaii Five-O. If you haven't checked them out yet--I highly recommend that you do. They are presently signed to Capital Records.
Paradise Rock Club - Boston, NY - Thu, May 19, 2011
★ ★ ★ ★ ☆
Magik8
Grafitti6 was great ! love the music and they got the crowd going,,,,, always a good show. Jamie is so talented and sexy how can u miss that anyhow ............. lol. The overall bands performance was thumbs up,,,,,,,,,,,
Paradise Rock Club - Boston, NY - Thu, May 19, 2011
★ ★ ★ ★ ★
CRG6
This band plays to festival size crowds in Europe and you can see them in the US in intimate clubs. An amazing combo. Go see them, you will smile for a week!
Paradise Rock Club - Boston, NY - Thu, May 19, 2011
★ ★ ★ ★ ★
Sahnik
I believe I heard them say this was their first performance in NYC and they were fricken amazing!!! This group is underrated in the U.S. and deserves more attention. The lead singer has an amazing voice and he hits all the notes flawlessly, the drummer was exquisite, as well as the two guitarist! You can tell they enjoyed their performance; laughing and encouraging each other and just plainly feeling the good vibes. Hope they return because I would definitely LOVE to see them perform again in NYC!
Mercury Lounge - New York, NY - Thu, May 19, 2011
★ ☆ ☆ ☆ ☆
Anonymous
The band is from the UK and first time ever in the states.. figures with how they treated us. They were rude the whole time and when my friend and I went to ask the singer for a pictures, he turns to his friend and says "Get me out of here, I am done" What kind of music artist treats their fans with so much disrespect? I will NEVER go see them again. I know to be in the music industry it is the fans that they should respect and not say that and not take pictures! Go back home please! And don't EVER come back thanks : )
Mercury Lounge - New York, NY - Thu, May 19, 2011
[Temporary disabled] Graffiti6 needs your feedback