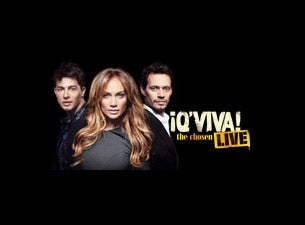 ★ ★ ★ ★ ★
Huichol
Great show, music, and overall presentation. Glad I came! Would do it again!
Bellagio - Las Vegas, NV - 05/26/2012
★ ★ ★ ★ ★
memoriesforever
This show was excellent! It was nonstop entertainment for 2 hours. We had a great time. Jennifer Lopez and Marc Anthony appearance made the show even better. Would definitely recommend it to anyone. We were so glad we decided to go see it. Had a great time! Our seats were kind of high up but we were still able to see the performers. They had big screens if we wanted a close up view of the stage.
Bellagio - Las Vegas, NV - 05/26/2012
★ ★ ★ ★ ☆
diamondaz
i,m glad that we went opening night it was amazing.jAMIE, J-lo AND marc what started as their dream and had us go on the journey on fox, I got to see from start to final members of the whole cast and the dreams that they have are being fulfilled as well.I don.t speak spanish but could follow the show for the most part, I hope j-lo and marc are somewhat mended because dreams do come true in any language. loved it
Bellagio - Las Vegas, NV - 05/26/2012
★ ★ ★ ★ ★
leticias
Every single act was magnificent, the dancers from every country were out of this world. The show was well put together. Every performance was captivating. You could feel every performer giving it their all. I have recommended it to everyone I know. This show represents Latinos/Hispanics at its best. It makes you feel so proud to be a Latino. Every country was well represented. Every act was so amazing that it is impossible to choose a favorite. The singers were also very touching with their performances. Paolo Ramirez sang 'Cu Cu Ru Cu Cu Paloma' and that for me was a pivotal moment. He has an incredible voice range. I will buy his CD when it comes out. Paolo reminds me of a young Juan Gabriel. I really hope this show Q'Viva is brought to audiences all over the world, particularly here to the USA.. This was a mesmerizing show. I recommend it to everyone
Bellagio - Las Vegas, NV - 05/26/2012
[Temporary disabled] ¡Q'VIVA! needs your feedback