 Fan Reviews
There are no reviews about The Souvenirs of Mr. X for now, but check out reviews about other artists below.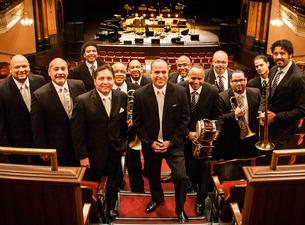 ★ ★ ★ ★ ★
salsadeb
this is a group from New York led by Oscar Hernandez, one of the most prolific composers and pianists in the entertainment industry. fabulous show! they played salsa; they played ballet music; they played boleros, and more. and the pairing of Ballet Red really gave everyone an over the top experience. great venue -- beautiful glass building and a wonderful sound system. parking is a few minutes away but free shuttle to the venue. all in all, a most memorable evening.
Valley Performing Arts Center - Northridge, CA - Sat, Dec 5, 2015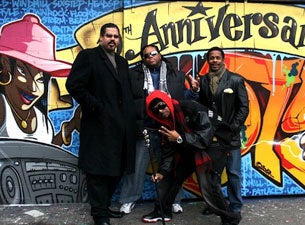 ★ ★ ★ ☆ ☆
Anonymous
Sugarhill Gang didn't play because it started raining and there was thunder and lightning
Jannus Live - St Petersburg, FL - Fri, Jun 11, 2010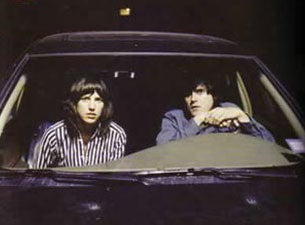 ★ ★ ★ ★ ★
Anonymous
Played real tight, and as they usually do change up a lot of the songs, I was really looking forward to see them play live and I was not disappointed, they are a really great group. The only possible downside was that there were no surprises, it was straight forward an over hour straight playing... was intense.
Black Cat - Washington, DC - Sat, Aug 8, 2009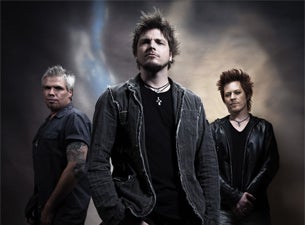 ★ ★ ★ ★ ★
eserene
This concert was hands-down amazing. Six to the Wheels, Candlelight Red, and Weaving the Fate were spectacular and were great openers. They all had a unique sound and great musicianship, much like that of Crossfade. Crossfade was brilliant, they were entertaining and obviously very fan-oriented and just gave a wonderful show that I'll always remember. I rocked out the entire time, and they changed the song melodies a little bit to make it extra metal. I would highly recommend Crossfade or any of their opening acts to anyone, I had a great time and they all gave amazing shows!
ELEANOR RIGBY'S - Jermyn, PA - Thu, Jul 28, 2011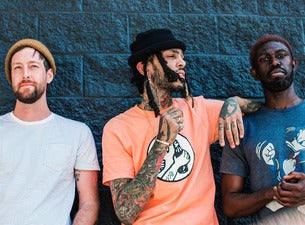 ★ ★ ★ ★ ★
byrnana
The show was sooooo unforgettable. They had great energy on stage, they played good songs, they talked when it was appropriate. and afterwards some of the members came and talked to fans. it was awesome
Bridges Auditorium - Claremont, CA - Sun, Oct 11, 2009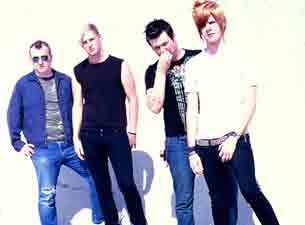 ★ ★ ★ ★ ★
TheAbominableSnowman
The Chariot is the most unique band I have ever seen live. It is too bad they are calling it quits. And what better place to end the farewell tour than the Masquerade?
Frankies - Toledo, OH - Thu, Oct 22, 2009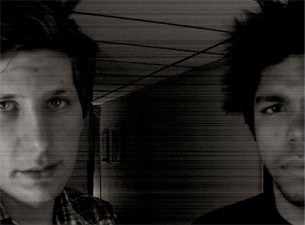 ★ ★ ★ ★ ★
HeWhoEnjoysGoodMusic
Ace Enders Puts on a fantastic show. It's a shame that he is not well known.
Brighton Music Hall - Boston, MA - Tue, May 17, 2011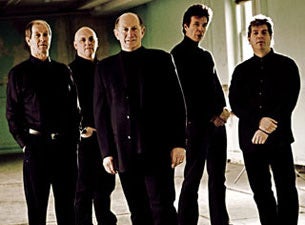 ★ ★ ☆ ☆ ☆
GreggerRailer
I went to the concert for the opener; Doug and the Slugs who were awesome. I left after 3 songs from Kenny Shields because it was way too loud. I've been to my share of rock concerts, but there was need of making everyone's ears ring for days.
Century Casino - Edmonton, AB - Fri, Mar 15, 2013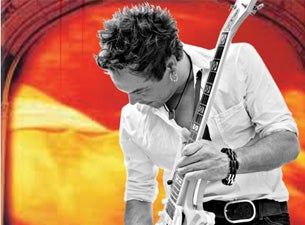 ★ ★ ★ ★ ★
Fyker
Played everything I wanted to hear. Sounded awesome. Lively stage show and crowd, couldn't ask for a better show. Except for maybe a better venue.
THE CAPITAL MUSIC HALL - Ottawa, ON - Fri, Dec 17, 2010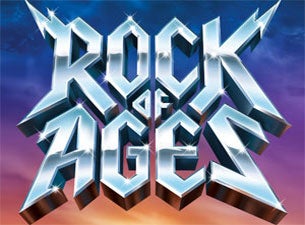 ★ ★ ★ ★ ★
Metsgal
What a great time we had at Rock of Ages! From start to finish, the show was non-stop fun and energy. The 80's music was woven into the plot perfectly, and the very talented cast couldn't have been better! If you're a fan of 80's rock and are looking for a feel-good musical, try to catch Rock of Ages...you won't be disappointed!!!
Caesars Atlantic City - Atlantic City, NJ - Thu, Aug 16, 2012
[Temporary disabled] The Souvenirs of Mr. X needs your feedback