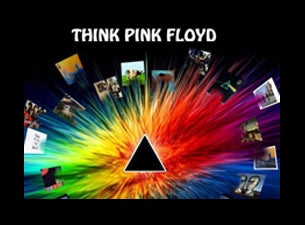 ★ ★ ★ ★ ☆
certainage
This was quite a good Pink Floyd tribute band. I have seen another one and found this one sounding more like Pink Floyd vocally as well as musically. The light show was also quite good and added to the whole Pink Floyd experience. The band really encouraged everyone to participate in singing along for a couple of songs which was quite fun. All in all a great evening.
Colonial Theater - Phoenixville, NJ - Sat, Feb 8, 2014
★ ★ ★ ★ ★
Strion22
Simply amazing. The bare fact they do tribute to Pink Floyd explains how talented the band is. Keep it up!!!!
Colonial Theater - Phoenixville, NJ - Sat, Feb 8, 2014
★ ★ ★ ★ ★
PinkFloydSteve
Every time i see these guys, they blow me away!! They also seem to be very friendly. by interacting with crowd! Also a great light show!! They remind me every time how awesome a Floyd concert can be!! You will never be disappointed! 5 star concert every show!! Thanks guys for giving us Floyd fans great music ! Shine On!!
Colonial Theater - Phoenixville, NJ - Sat, Feb 8, 2014
★ ★ ★ ★ ★
chuckeder
3rd time seeing them at Bergen always a joy started out with old syd stuff i like but kinda slow by the 5th song show was bangin lasers kicked in really nice job by all love these guys music was spot on i will see them again sept 6 at pennypack music fest in philly its free we go every year peace love :)
Colonial Theater - Phoenixville, NJ - Sat, Feb 8, 2014
★ ★ ★ ★ ★
Mfal12345
I went with the wife & Kids... well worth every penny... 5 Stars! Excellent show & was very satisfied with the entire evening. Being a long time Pink Floyd fan, I was very surprised on the level of technical engineering, both theatrically & musically. The band sounded great... If I was not in the front row, I would of thought Gilmour, Mason, Barrett, Waters, Wright were standing up there singing & playing the instruments.... Great Job guys & girls! The lasers were awesome too, my kids wouldn't stop talking about the laser show all weekend & telling there friends they have to go to the next show.... what a big hit that was for the kids, since it was there first time hearing Floyd. The whole entire family was completely happy. Next time, I'm bringing my entire office.
Colonial Theater - Phoenixville, NJ - Sat, Feb 8, 2014
★ ★ ★ ★ ★
IFGTWS
The show was fantastic! The sound and effects were awesome and the playing was outstanding. I don't appreciate the politics, but at least it was less than I would see at a Pink Floyd concert. I would go see them again.
Colonial Theater - Phoenixville, NJ - Sat, Feb 8, 2014
★ ★ ★ ★ ★
flipflop38
We enjoyed the music and the effects. We were sitting in the balcony and it was a great perspective. The band is talented and played so many great songs including a good portion of the album "Animals"
Colonial Theater - Phoenixville, NJ - Sat, Feb 8, 2014
★ ★ ★ ☆ ☆
jake44
A little slow to start and without the big budget effects, this group did not initially captivate the audience, however as the night progressed and the band moved forward, they sounded really good and put on a very good show.
Colonial Theater - Phoenixville, NJ - Sat, Feb 8, 2014
★ ★ ★ ★ ☆
GMASTER
IT WAS A GREAT NIGHT OF AWESOME MUSIC. ON A VERY SNOWY NIGHT ONLY HARD CORE FLOYD FANS WERE TREATED TO SOME GREAT MUSIC.THE BAND WAS SO HAPPY TO PLAY BITS FROM ALL YEARS OF THIS GREAT BAND. FROM ECHOS TO THE DIVISION BELL.. I WILL BE GOING TO SEE THEM NEXT TIME THERE IN NJ.
Colonial Theater - Phoenixville, NJ - Sat, Feb 8, 2014
★ ★ ★ ★ ★
Which1zpink69
to piggyback off my opening statement if I may , if you're going to supply a negative review please know what you're talking about. You're dealing with performers livelihoods in some cases. Those comments that say the band was not " energetic " enough , if you ever saw the "real Pink Floyd " play , you would know that they usually stand in the same spots almost the entire show with very little physical energy other than the energy they put into their instruments. For example , half The Wall concert was performed behind a wall and the band was not even visible. Their entertainment was put into their gadgetry and stage , light and visuals. It would not be fair to this band or any other tribute band to completely compare them to the real deal. Besides , you'd be paying 300$ per ticket not the affordable amounts that they charge. 5 stars all way round.
Colonial Theater - Phoenixville, NJ - Sat, Feb 8, 2014
★ ★ ★ ★ ★
Which1zpink69
My first concert ever was Real Pink Floyd. I was 12. I saw them whenever they came to town and then some. 12 times would be a safe number. I latched on to this local band approx 4 years ago because they " struck a chord " with me. I consider them not only friends but a real live local tribute band that serves the word" tribute " extremely well. For those 1star reviews that are comparing them to "Pink Floyd " you need to take a step back and compare them to them. They have captured the essence of Pink Floyd " in their own way that leaves me satisfied with what I expect to hear from a tribute band which is why I continue to see them. Nobody will ever live up to the music of Pink Floyd , but for a local cover band , I find the music of " Think Pink Floyd " allows me to close me eyes and " think " Pink Floyd. These guys rock.
Bergen Performing Arts Center - Englewood, NJ - Sat, Feb 8, 2014
★ ☆ ☆ ☆ ☆
TammyRage
In the Phila area there are a few Floyd tributes I've seen. This is the worst. Musically it's like seeing a cover band try to play Pink Floyd. The light show was no light show at all, I don't know why they even bothered. I'd go see Brit Floyd or Brain Damage if you want to see a real Floyd tribute.
Bergen Performing Arts Center - Englewood, NJ - Sat, Feb 8, 2014
★ ★ ★ ★ ★
alice11
best part of the show was when they had the whole audience sing the to lost souls swimming in a fish blow part of the song. also the lasers were really cool' i like this band alot they sound just like pink floyd,which is more then i can say for most of the other tributes to floyd i have seen over the years. Shine On Think Pink
Bergen Performing Arts Center - Englewood, NJ - Sat, Feb 8, 2014
★ ★ ★ ★ ★
McGiness
i could not believe how good this band sounded the singer was great and really gets the crowd into the show by having us sing along my friend and family really liked that. the lasers were awesome keyboardist was amazing singing and playing on everything. she really is a joy to watch overall this band is a top notch act i loved the show and will be there next time. WE LOVE THIS BAND
Bergen Performing Arts Center - Englewood, NJ - Sat, Feb 8, 2014
★ ★ ★ ★ ★
McGiness
laser lights were awesome band sound just like pink floyd was really cool to see old pink floyd photos running in the video the singer really got people into the band by having a sing along part in wish you were here. by far the best time i had with and friends and family i will see them again the next time they are here
Bergen Performing Arts Center - Englewood, NJ - Sat, Feb 8, 2014
★ ★ ★ ★ ☆
nickels1
My wife and I have seen the "real" Pink Floyd a number of times, unfortunately I don't think they will ever play together again. So, whenever a "live" Pink Floyd band comes into town we always go to the show to get our fix of Floyd tunes. We frequent Bergen PAC who usually offers quality bands and acts. "Think Pink Floyd" did a great job playing all the tunes as close to detail that could be. Their stage presence was mediocre though. They really didn't bring it home with any showmanship or personality. They didn't even introduce the members of the band. Other than that, all the band members did play very well. The visual part of the show was mostly done with the laser Lighting and smoke to bring them to life. Unfortunately the lasers did over shadowed the typical stage lighting. It might have been better for the lighting director to do a better mix. They had a screen mounted above the drum kit that showed images of Pink Floyd album covers and other images taken from Floyd videos. I did not like the constant reminder that this was "Think Pink Floyd" on the screen and that the same images just kept recycling through the whole show. Lastly, I give a thumbs up to the engineer at the sound board. He did a good mix, and not too loud as to where you can't enjoy the music. We prefer a clean crisp sound where you can hear each and every instrument or voice individually. All in all it was a real nice night out! If I may make a recommendation on Pink Floyd cover bands watch for the "Pink Floyd Experience" to come to town, they play very well and even bring the flying pig!
Bergen Performing Arts Center - Englewood, NJ - Sat, Feb 8, 2014
★ ★ ★ ★ ☆
nopudding
loved the show. Pink Floyd is not an easy band to cover, and they did an amazing job.. sounded just like them and the light show was great! Definitely a cool show to see.
Bergen Performing Arts Center - Englewood, NJ - Sat, Feb 8, 2014
★ ☆ ☆ ☆ ☆
Jakjust
I am an avid Pink Floyd fan, so when I had the opportunity to see a tribute band in a well respected venue, I decided to bring my 2 young children for a little "culture"... I was disappointed from the start. There appeared to be little to no control of the lighting system. The stage lights were just used as a wash. The light show was 4 lasers randomly blasting out random designs with no regard to timing of the music. They were even left on during intermission. From where I sat in the balcony, the sound was a bit off, very bassy and a lot of high end, no mids. It didn't seem to matter though because the music was played without passion. I would expect that any member of a tribute band would be such due to there love of that band or group. Think Pink exhibited little enthusiasm as they played. In fact, the girl playing keyboards found it necessary to use sheet music. The video portion of the show should have been embarrassing for them. The endless loops of cows had my kids dumbfounded and laughing hysterically. The video did not seem to have any apparent synchronicity with the music either. The musicianship was ok with highlights going to the sax player. The lead guitar player was ok but his sound was very thin with too much high end. Another part I found particularly disappointing was Great Gig in the Sky. It was sung by the girl playing keys and it sounded like I was at the opera. She had drained all the soul from the vocals which as you know, are what makes this a great song. Anyway, I don't usually write review, but I spent a lot of money to try to introduce my children (12 & 14) to music that inspired me. In the end it was a big joke and an embarrassment.
Bergen Performing Arts Center - Englewood, NJ - Sat, Feb 8, 2014
★ ★ ★ ★ ☆
NJCMCG
I did find the lead guitarist constantly bending down to adjust a unit in front of him a bit distracting from an otherwith excellent performance. I would go to another show.
Bergen Performing Arts Center - Englewood, NJ - Sat, Feb 8, 2014
[Temporary disabled] Think Pink Floyd needs your feedback