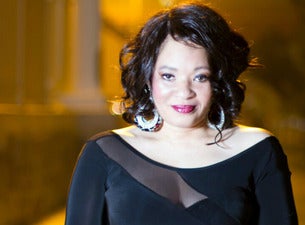 ★ ★ ★ ★ ☆
B4UCIT
Had a very good time listening to the hits of the 80's & 90's. The artists who performed Whitney, TLC & Mariah Carey's hits (just to name a few) were right on point . They all sounded so much like the original artists, if you closed your eyes you would almost think they were the original artists. The band was very enjoyable to listen to, also. Love the solo musical acts! Really made you appreciate the beautiful sounds of the instrument played. Saw NO signs of The Eve's Drop Band disappointing the audience with the amount of audience participation and applause. Besides the wonderful singing & dancing talent, the food and drinks were very good. Looking forward to attending another show.
B.B. King Blues Club and Grill - New York, NY - Fri, Sep 6, 2013
★ ★ ★ ★ ★
Silverado53
I attended the Eve Soto's 80's~90's Show and found it quite entertaining!!!!!!! My Mother along with a ""VERYYYYYYYYYYYY CRITICAL"" Posse enjoyed it as I did. Eve has a different vision from the Average performer, and I think that's what sets her aside from the usual 1, 2, 3, shows. Eve,,,, I see you doing great things Girl. Hell She's doing something right if BB.Kings is having her back on the 15th of Feb, and I'll be there as well with more of my posse... #developing my own EVE SOTO fan club.!!!!! YOU GO GIRL!
B.B. King Blues Club and Grill - New York, NY - Fri, Sep 6, 2013
★ ☆ ☆ ☆ ☆
Lammor
I see a lot of shows but this ranks high on the "worst Show" list. It's probably one of the worst shows we've ever seen. Very unorganized. Poorly put together. I've seen great shows at BB Kings before sooooo I figured this would be great as well. OMG I was wrong. The band played good but they were confused and at times out of tune. The board op was horrible also. Could hardly hear some instruments. They tried but failed. It was horrible.
B.B. King Blues Club and Grill - New York, NY - Fri, Sep 6, 2013
★ ★ ★ ★ ★
VEBLACK
Really enjoyed the show...would recommend it friends Eves Drops band was on point ...outstanding guitar solo ....waiting for the next show ..
B.B. King Blues Club and Grill - New York, NY - Fri, Sep 6, 2013
[Temporary disabled] Eve Soto needs your feedback