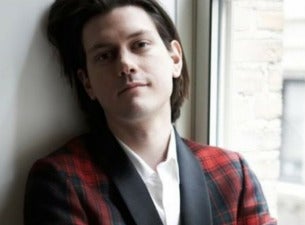 ★ ☆ ☆ ☆ ☆
Apkp
Waste of time! I might as well have been at home watching TV. Th show consisted of boring skits and videos. Nothing was funny or stand up. Several couples left 30 minutes into the videos. Waste of money paying for better seats to watch Videos. Drink prices were ridiculous and it s 2 drink minimum. The actors appeared to just be going through the motions and didn t look like they were wanted to be there. Worst $200 I have ever spent and horrible customer service at Cobb s comedy club.
Cobb's Comedy Club - San Francisco, CA - Sat, Mar 3, 2018
★ ★ ★ ☆ ☆
iheartSF
The party of four I went with ALL love going to comedy shows. However, after seeing this act, three guys, we all decided "sketch" comedy is not for us. They played videos and acted in unfunny sketches - perhaps we're not their target demographic. We finally agreed that since none of us were laughing for the entire act, we'd be better served just leaving and not wasting any more time. Too bad, the opener really warmed up the crowd and we were all wanting to laugh and have a good time. Next time, we'll stick with just a one-person comedian telling jokes. The stars are for the venue. I wouldn't give any stars for the act.
Cobb's Comedy Club - San Francisco, CA - Sat, Mar 3, 2018
★ ★ ★ ★ ★
Barnaby58
Hilarious! Brilliant! Can't wait o see them again!
Cobb's Comedy Club - San Francisco, CA - Sat, Mar 3, 2018
[Temporary disabled] Trevor Moore needs your feedback