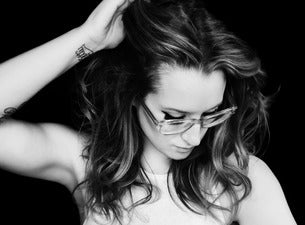 With a warm, relatable sound that has captured the hearts of countless fans, Michaelson's compelling story as a highly successful unsigned artist first achieved national attention with multiple song placements on the hit television series Grey's Anatomy. The show's producers became so enamored of her music that they chose Michaelson's "Keep Breathing" to air during the final six minutes of the 2007 season finale, resulting in massive and immediate mainstream exposure. Her ubiquitous hit single "The Way I Am," off her breakthrough album Girls and Boys, was not only spun on radio stations all over the country, but was featured in a major national television commercial for Old Navy. Ingrid has since appeared on Good Morning America, The Tonight Show with Jay Leno and was the first unsigned musician ever selected as a Vh1 "You Oughta Know" artist.
Ingrid Michaelson Concert & Tour Photos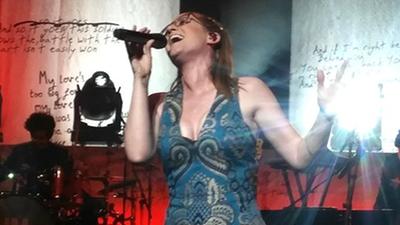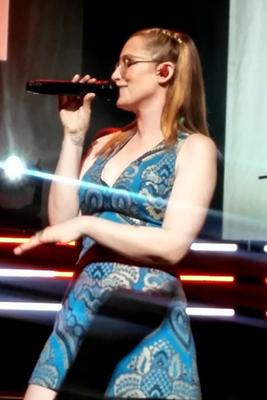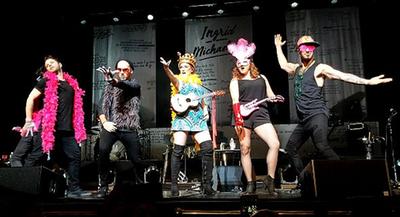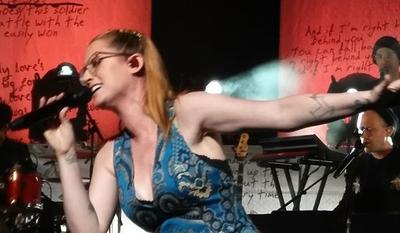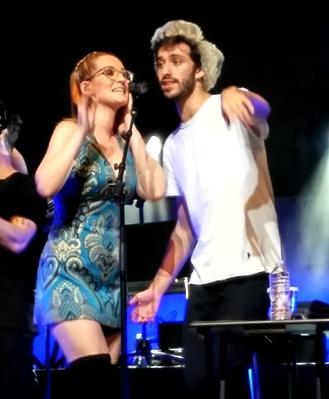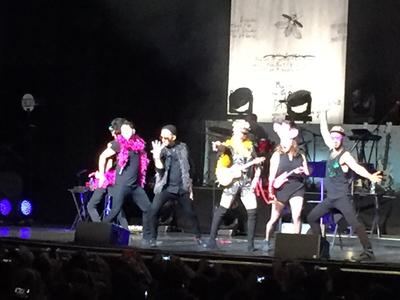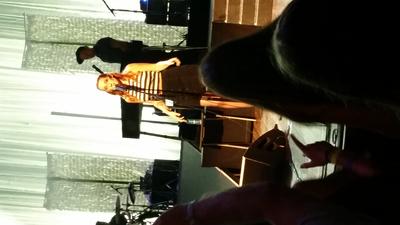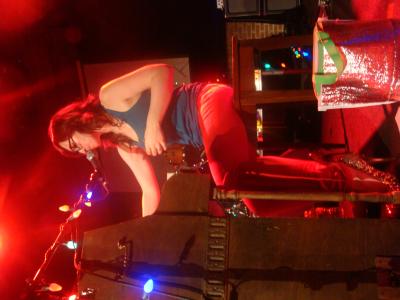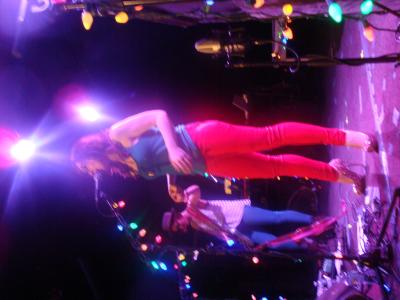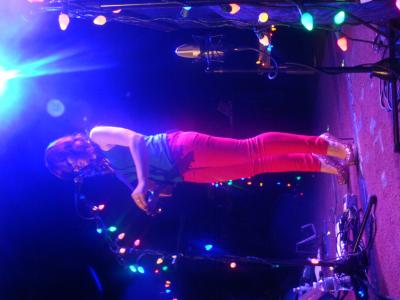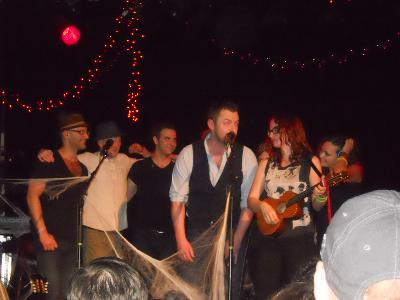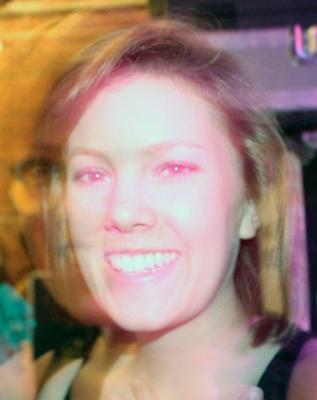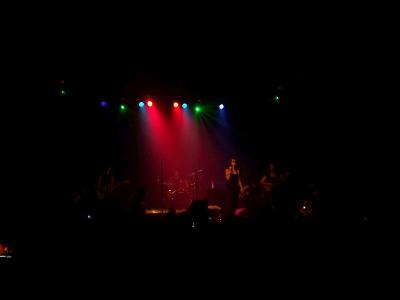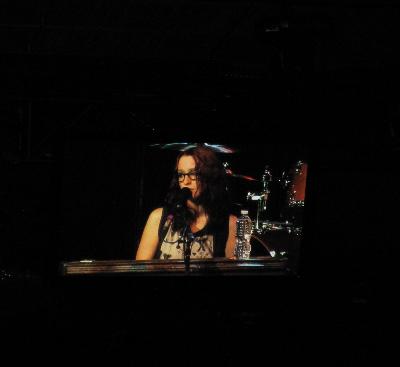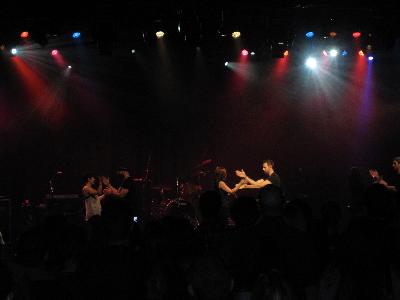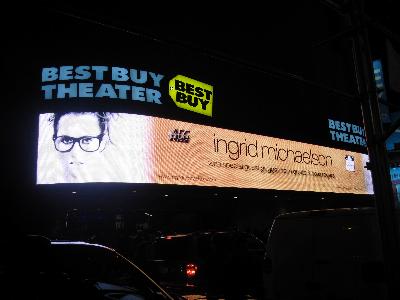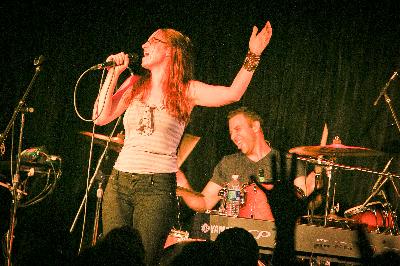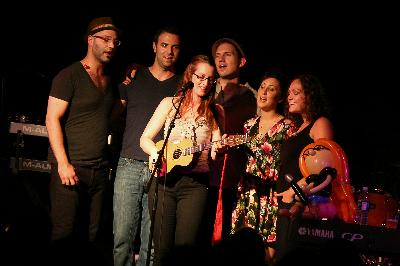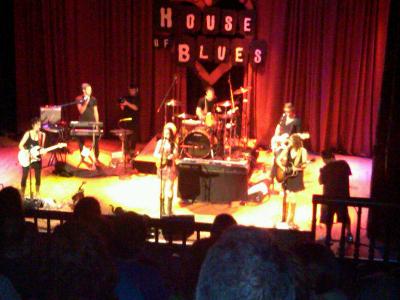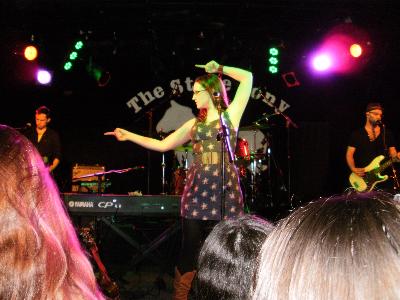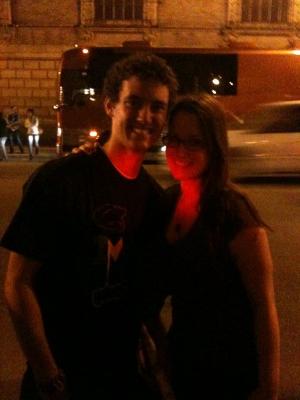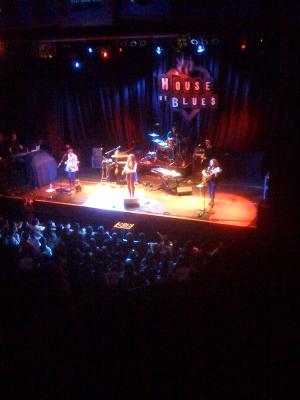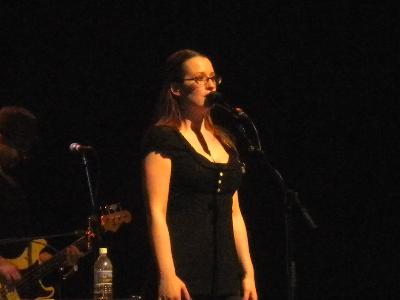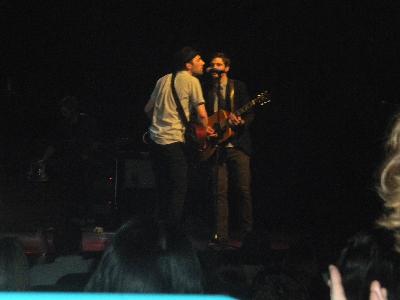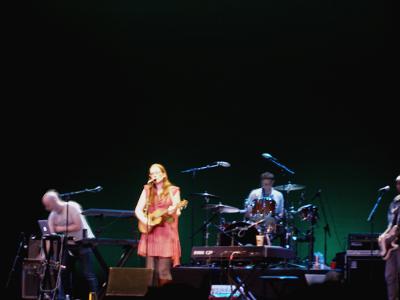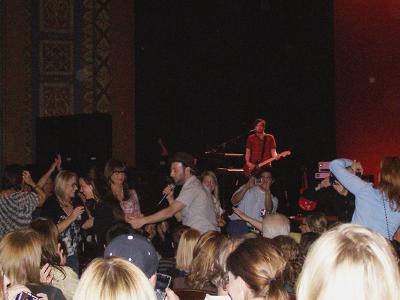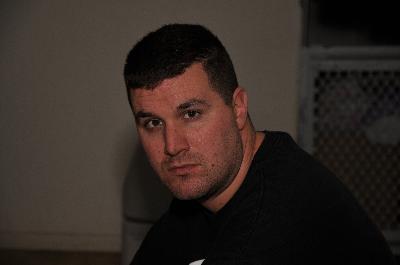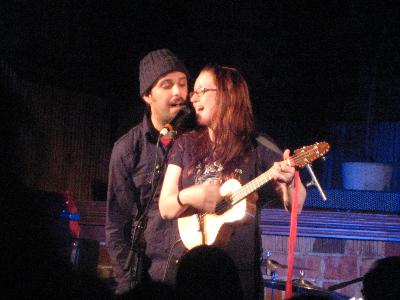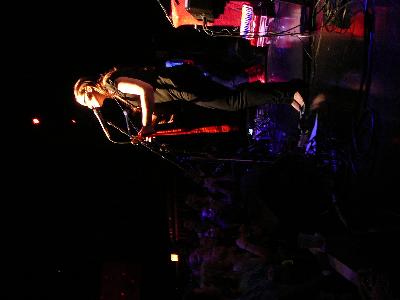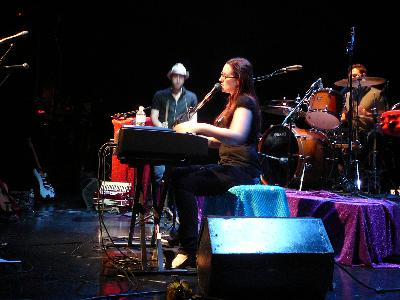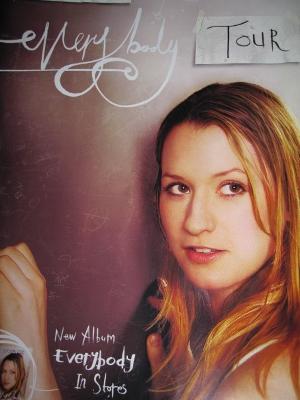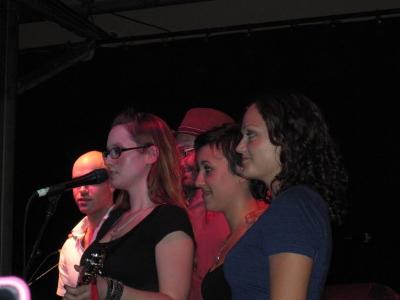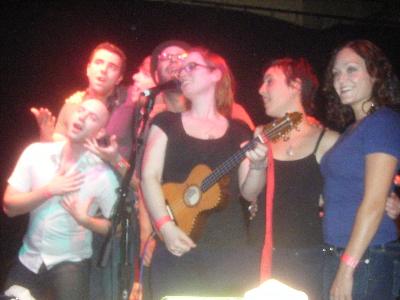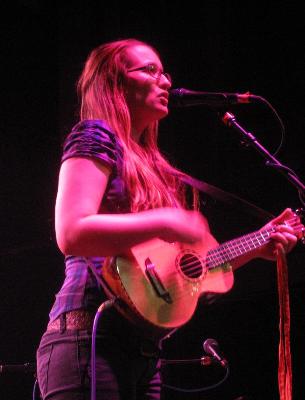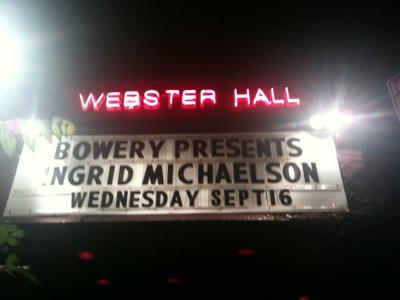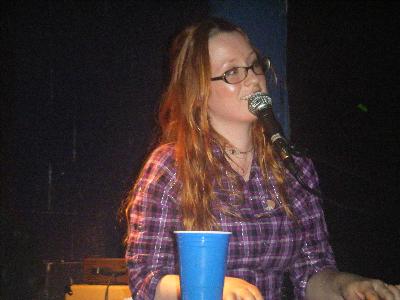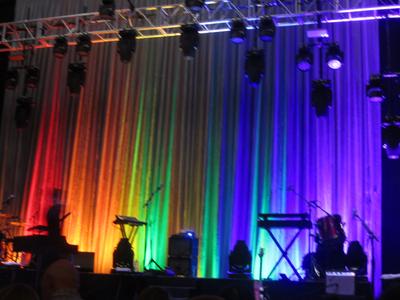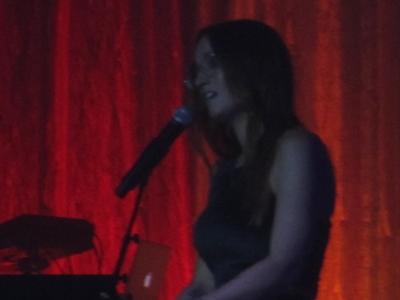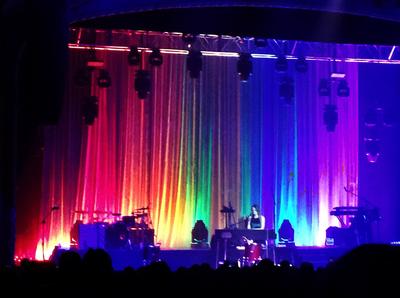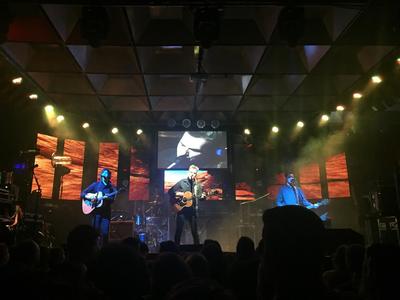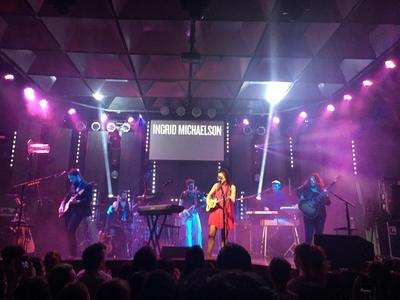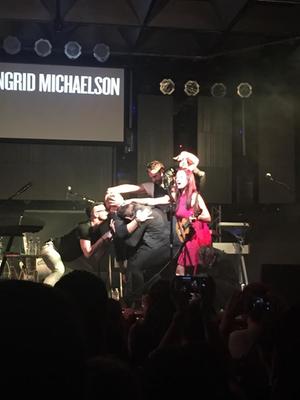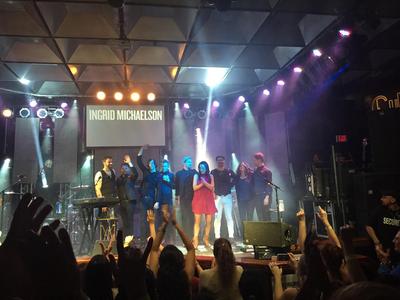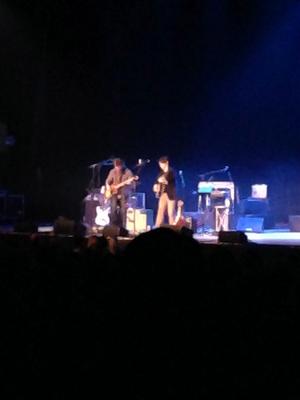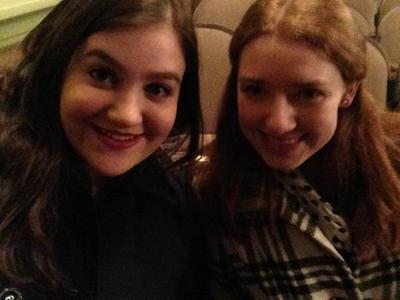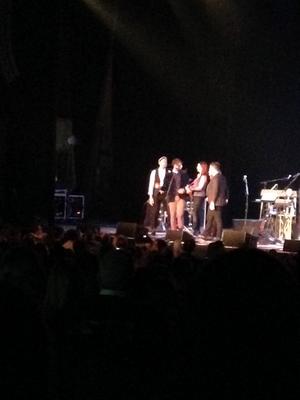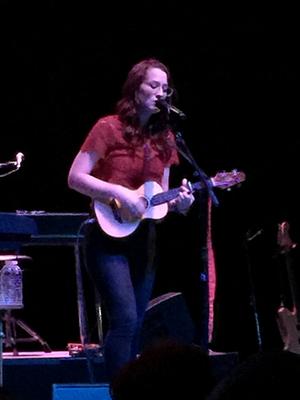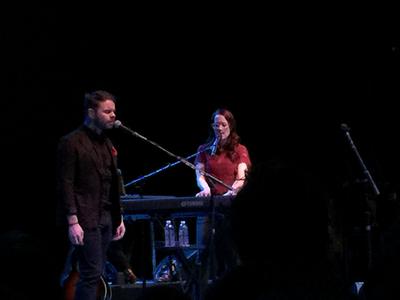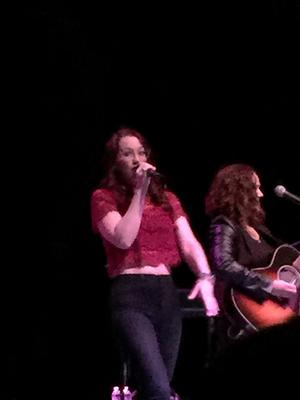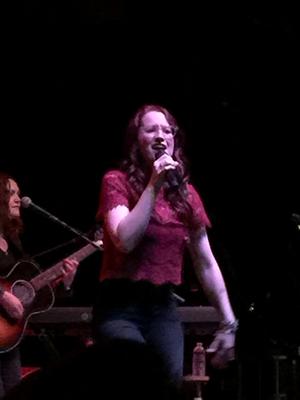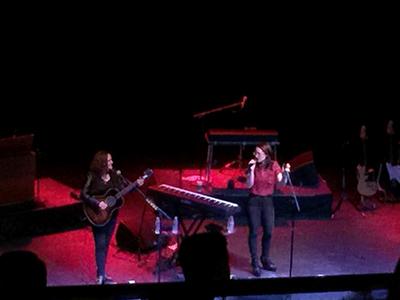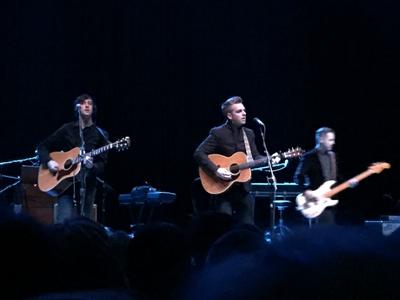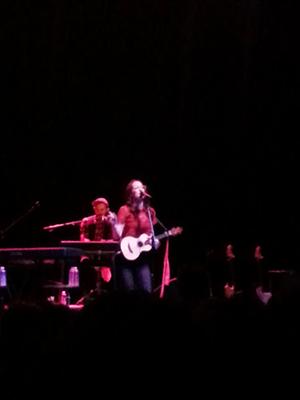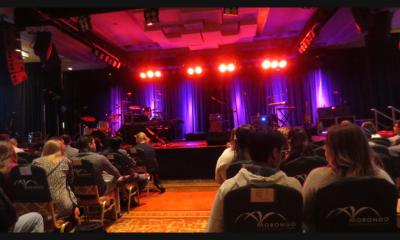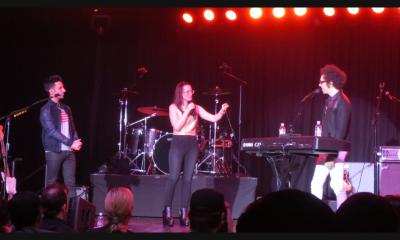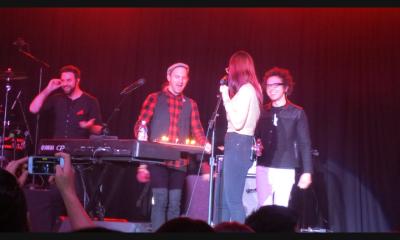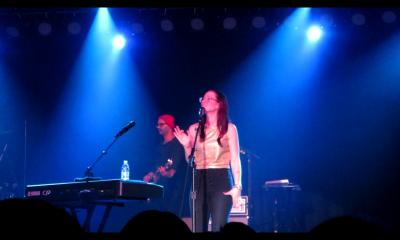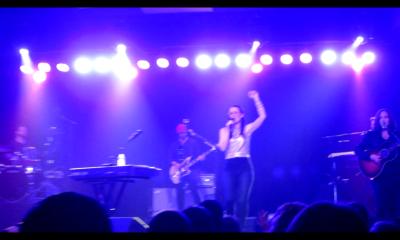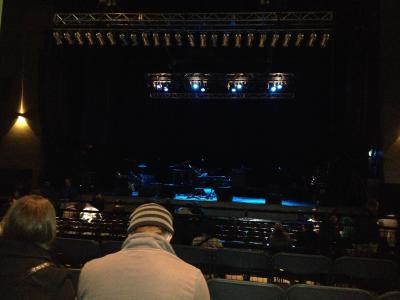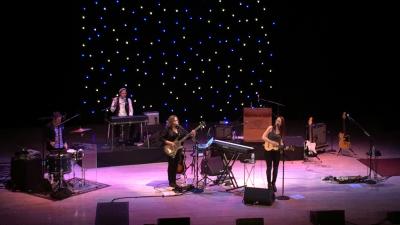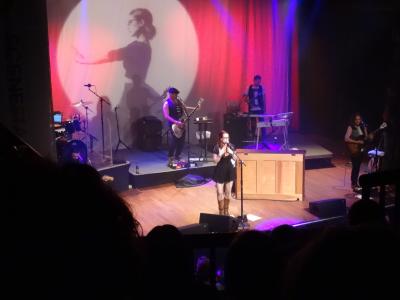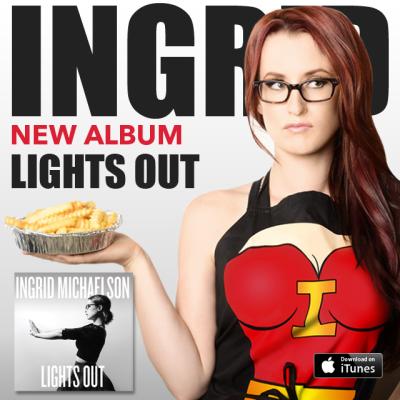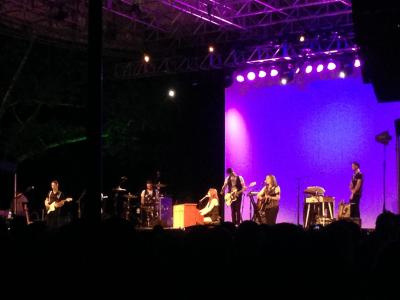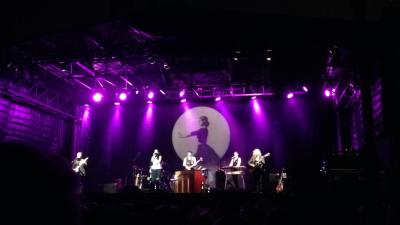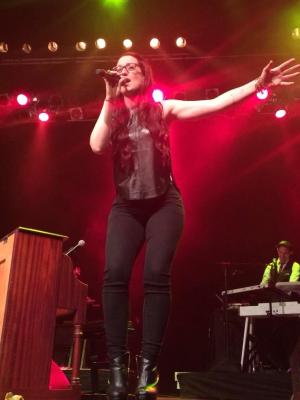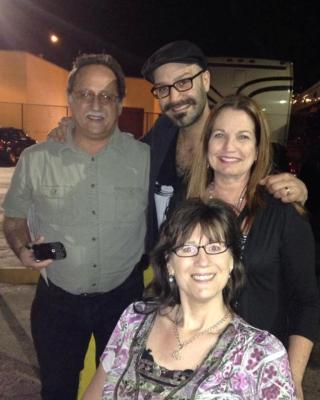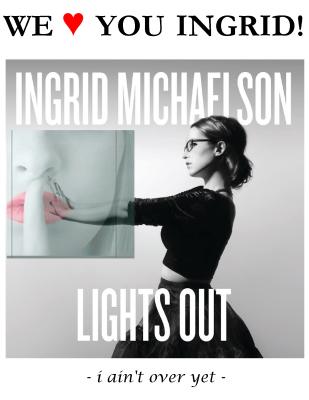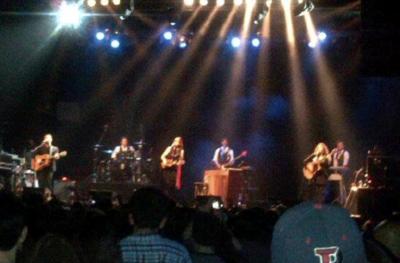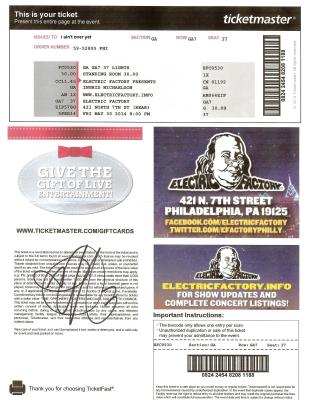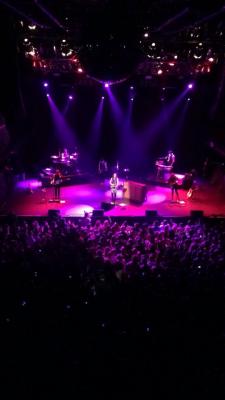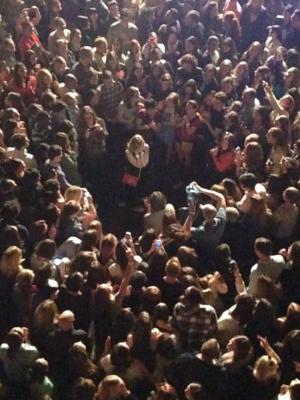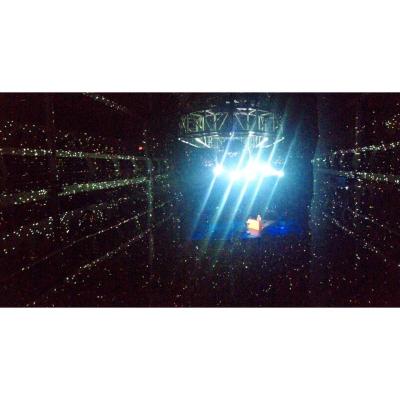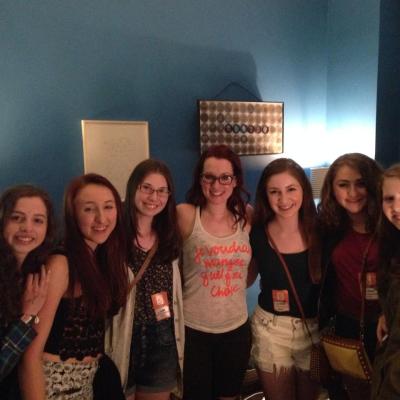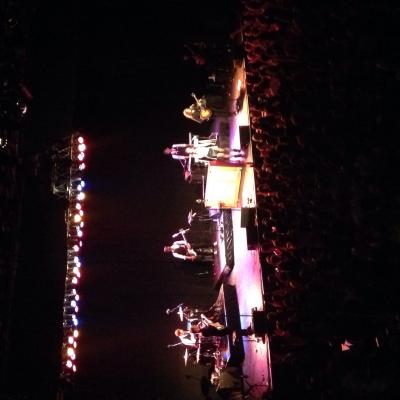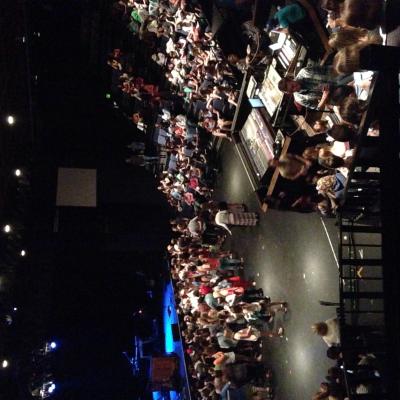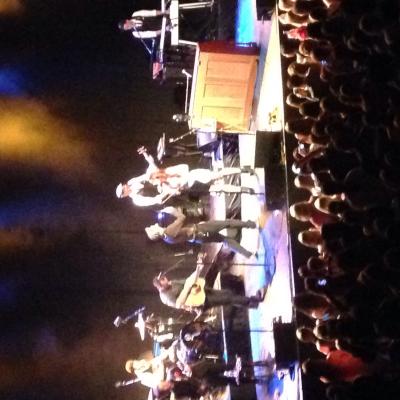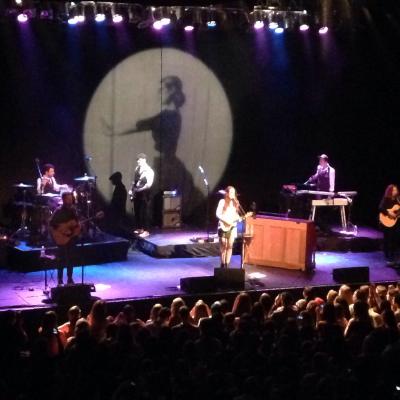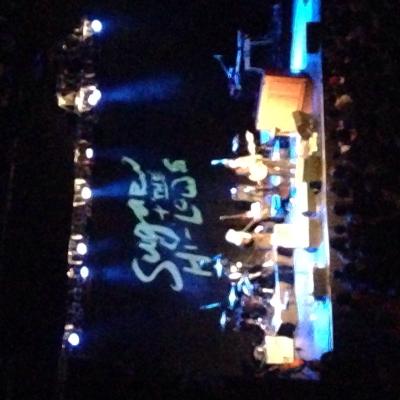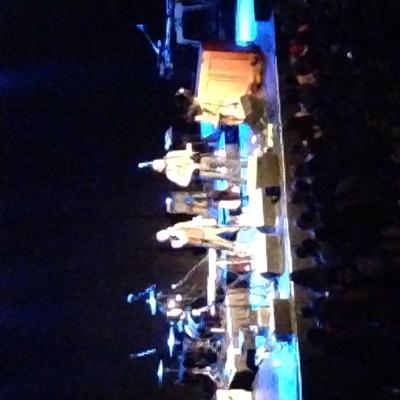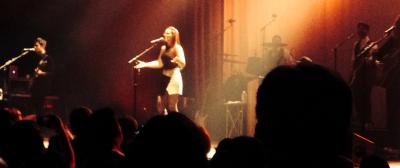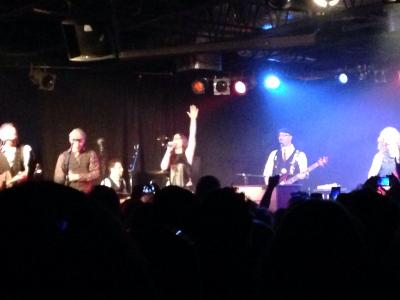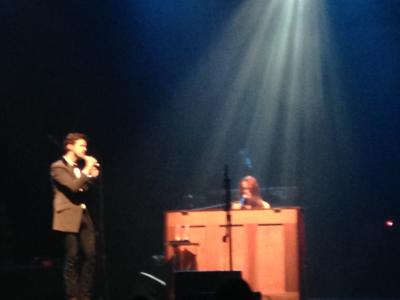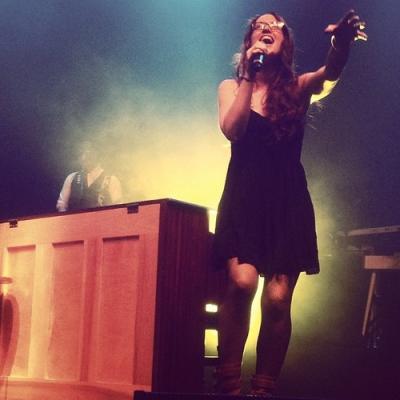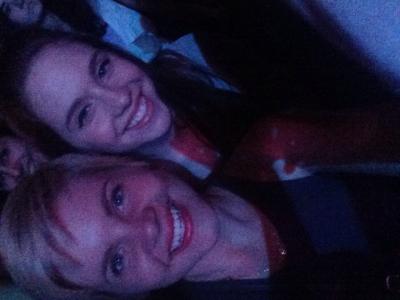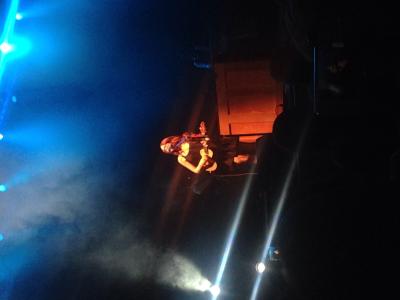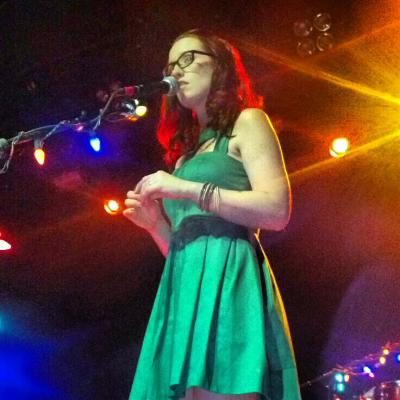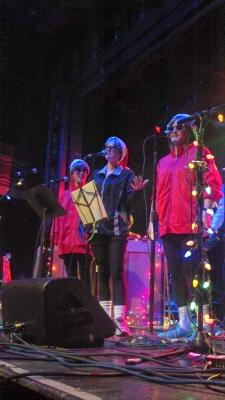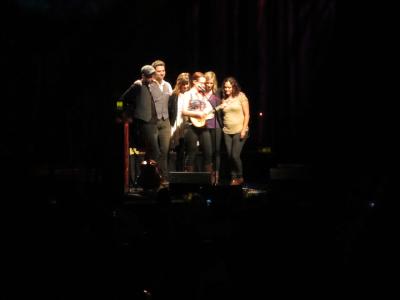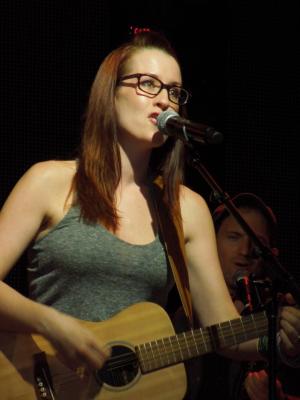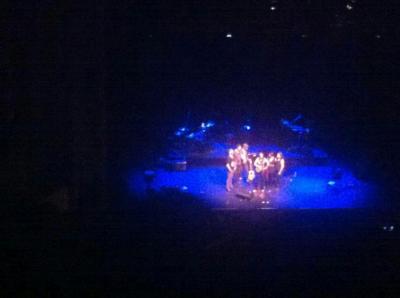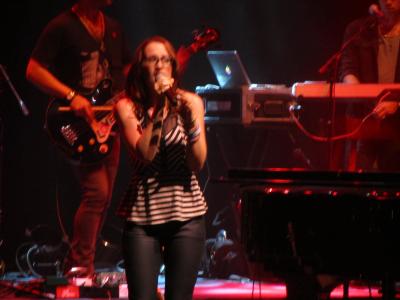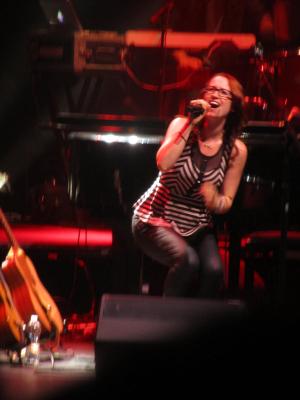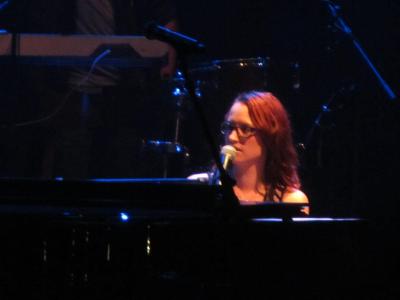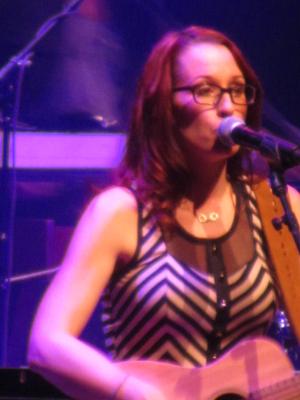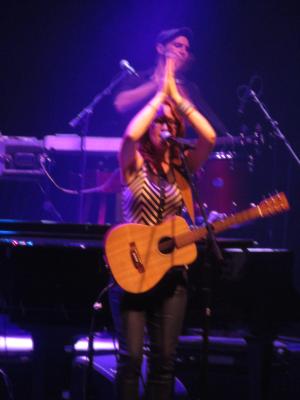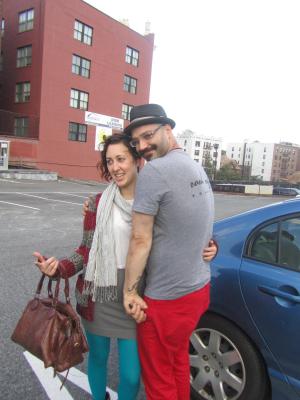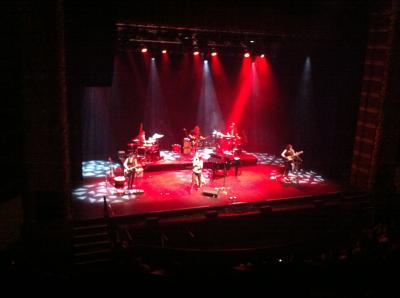 ★ ★ ★ ★ ☆
Yodabest
To start, I had 3rd row center seats...EXCELLENT. I have listened to Ingrid the past 2 years. I loved the songs I heard. But unfortunately for me, she did not do most of those songs in concert. She is very talented and quite pleasant to look at...The opening act AJR was actually pretty good. While the lead singer is a bit schizophrenic in his dancing and movements, I think in time they will polish their act. The highlight for me is when AJR sang a song with Ingrid Michaelson. Their harmonies were right on target. In all fairness, most of the audience knew every word to every song and were dancing up a storm. So perhaps it's more of an issue within myself than reality. She is cute and very entertaining. One drag was, her parents were in the audience and her boobs kept coming undone...lol
Valentines - Albany, NY - Sun, Sep 13, 2009
★ ★ ★ ★ ★
JT1999
Have seen Ingrid a number of times and she is fabulous every single time. She was a little more decked out this time with thigh high boots and definitely not wearing a onesie like she wud prefer :) Her warm up group AJR - consisting of 3 brothers from NYC was a pleasant surprise, good beats, really strong vocals and lots of fun energy. Worth checking them out at an upcoming concert at Gramercy Theater (which is one of my new favorite "intimate" venues). Ingrid did a mix of her favorites and new material - what I love about IM besides her incredible voice is that she genuinely connects with her audience and just tells it like it is (with a bit of filtering since hr BF's parents were in the audience). If I had one complaint (and I do) - I go to Ingrid's concert to hear her sing, while her band is fabulous, when they played - especially for the first several songs until Ingrid went acoustic, the band completely overpowered Ingrid's voice and could barely here her, yet alone make out any of the lyrics. Beacon Theater - luv you, Ingrid - luv you even more....please please please tone down the volume on the band. Best wishes for a Happy Thanksgiving to all! Thank you Ingrid Michaelson for being the terrific entertainer that you are!!!
Valentines - Albany, NY - Sun, Sep 13, 2009
★ ★ ★ ★ ★
ladybugandrews
As usual Ingrid put on an amazing show. The opening acts were great too. it was a great show despite the horrible weather.
Valentines - Albany, NY - Sun, Sep 13, 2009
★ ★ ★ ★ ★
kcc268
Ingrid was energetic, charming, and downright adorable. She's so incredibly talented and has a fantastic sense of how to interact with an audience. We got in line at 5pm and she didn't go on until 9:45 but it was totally worth every minute we waited. Opener Greg Holden was great as well!
Valentines - Albany, NY - Sun, Sep 13, 2009
★ ★ ★ ★ ★
KristinaD
My 2nd time seeing Ingrid and her bandmates!!!! Wow...she was just as amazing as the first time. I cannot wait to see her again!
Valentines - Albany, NY - Sun, Sep 13, 2009
★ ★ ★ ★ ★
aduf7537
This was the best show I have ever seen! Ingrid Michaelson is hands down the coolest person ever. She has amazing stage presence and lets just talk about her vocal skills- INCREDIBLE! This was the best night of my life!
Valentines - Albany, NY - Sun, Sep 13, 2009
★ ★ ★ ★ ★
WeLoveIngrid
Ingrid and the band were absolutely exceptional. I loved every minute.
Valentines - Albany, NY - Sun, Sep 13, 2009
★ ★ ★ ★ ★
Anonymous
Ingrid Michaelson is truly an incredibly talented singer/songwriter, and is even better live! She has impeccable vocals, an amazing band, and her songs are so truthful, they tell of things that pretty much everyone can relate to. She is also quite the comedian... I found myself in stitches many times throughout the night, her storytelling and analogies make the show that much more enjoyable. She is an amazing, talented woman and her band is just as excellent. It is worth every penny, and so much more!
Valentines - Albany, NY - Sun, Sep 13, 2009
★ ★ ★ ★ ★
VickiY
Ingrid and her band are incredible musicians. Wonderful performance!
Valentines - Albany, NY - Sun, Sep 13, 2009
★ ★ ★ ★ ★
Amberj
She was up close and personal...amazing voice and funny. I thought she did a great job and would see her again in a second!
Valentines - Albany, NY - Sun, Sep 13, 2009
★ ★ ★ ★ ★
lowoj
Last night, I saw Ingrid Michaelson perform at the Mod Club Theatre in Toronto. I drove up from Buffalo for the show because I love her music so much. The drive, traffic, and parking annoyances were completely worth it. Not only does she sound incredible live, but she engaged the audience and had a great sense of humor. I loved it and wished she was coming somewhere closer to Buffalo because I would be there in a second!
Riviera Theatre - Chicago, IL - Fri, Apr 2, 2010
★ ★ ★ ★ ★
DiegoG
Seriously, this is my 5th or 6th time seeing this artist, and EACH time I'm blown away even more. She is an outstanding artist, always staying connected with her audience and showing off her flawless pipes. This is an artist you MUST see at least once in your lifetime. Truly truly an unforgettable experience. :)
Riviera Theatre - Chicago, IL - Fri, Apr 2, 2010
★ ★ ★ ★ ★
Peach02
This concert was amazing! The openers "The Guggenheim Grotto" were incredible. I became a fan of them that night. After the concert they stayed around to autograph things for people which was great. I loved meeting them. Ingrid Michealson was awesome live, she is such a gorgeous person. She was funny and entertaining. I would definetly see both acts again. I will be living off of this concert for awhile. AWESOME!!!
Riviera Theatre - Chicago, IL - Fri, Apr 2, 2010
★ ★ ★ ★ ★
ReelahGoot
This was my second Ingrid show I've been to and they were both SO GREAT. I love being there to witness her music come alive on stage - she is an amazing live performer. And she and her band are SO into it which really feeds the crowd. What also feeds the crowd is how completely originally hilarious she is. So all in all the crowd left really, really full. It was a great time, looking forward to the next time I can make it to a show.
Riviera Theatre - Chicago, IL - Fri, Apr 2, 2010
★ ★ ★ ★ ★
nutmeghan
This was one of the most amazing concerts I have ever been to- Ingrid Michaelson knows how to work a crowd. She played old material and new stuff, including a few covers (her "Toxic" cover was definitely a crowd-pleaser). Ingrid was one of the wittiest artists I have ever encountered as well, making jokes and keeping the crowd happy, sometimes even cracking a joke on the fly (like when a fan gave her cookies and she joked about being found in a chocolate-induced coma later on). I highly recommend going to see her, especially since the ticket price was so low. You won't regret it!
Riviera Theatre - Chicago, IL - Fri, Apr 2, 2010
★ ★ ★ ★ ★
SortOf
Ingrid is so entertaining, so funny, so talented...I can't think of anything I'd rather do more than see her perform live again! Come back to New York soon <3
Riviera Theatre - Chicago, IL - Fri, Apr 2, 2010
★ ★ ★ ★ ★
akeene
Not only was the music awesome- but Ingrid is so darn funny! I didn't know that I was going to laugh that much. What a great show- personal and intimate and just plain fun.
Riviera Theatre - Chicago, IL - Fri, Apr 2, 2010
★ ★ ★ ★ ★
sarahpetvet
Whether she opens for another act or is the headliner, whether she performs alone or with a full band, Ingrid always puts on a great show. Her lyrics are clever, her voice is clear and true, and she interacts with just the right blend of friendly sarcasm and humor with her audience. I recently saw her open for the BNL, and she did an acapella cover of an REM tune that was amazing. She is so talented!
Riviera Theatre - Chicago, IL - Fri, Apr 2, 2010
★ ★ ★ ★ ★
lite92
She (and the band) were amazing! She has great charisma on the stage. Her music is beautiful but on stage, she doesn't match up. She spits jokes and has fun with the audience all night while giving a great performance of her songs.
Riviera Theatre - Chicago, IL - Fri, Apr 2, 2010
★ ★ ★ ★ ★
promjake
By far the best concert I have ever been to. Mat Kearney was incredible live. Although it is hard to believe, his music was even better live than on his albums. I was thrilled to be there. His performances of Nothing Left to Lose and Breathe In, Breathe out were particularly memorable. Ingrid Michaelson was spectacular. She was an amazing performer and a tremendous entertainer. Her interaction with the crowd was unforgettable, especially since she dedicated the song Maybe to me (the highlight of my life thus far). Her ending cover of Toxic by Britney Spears was simply awesome, especially the choreographed dance with her band. Afterwards I had the privilege of getting to meet her. She was an extremely personable and friendly person and was more than willing to sign autographs and take pictures with us, for which I owe her a mountain of thanks. I highly recommend seeing either one of these extraordinary musicians, but getting to see both of them perform together was a once-in-a-lifetime opportunity that I will never forget.
Riviera Theatre - Chicago, IL - Fri, Apr 2, 2010
★ ★ ★ ★ ☆
Anonymous
Like I said- Ingrid is so incredibly charming! She draws you in, makes you laugh! I was impressed by how well her music fit with a large band and worked equally well solo. She threw in a couple of really great covers. So fun!
Webster Hall - New York, NY - Wed, Sep 16, 2009
★ ★ ★ ★ ★
Melissa5603
I had such a great time at this concert! Both Mat and Ingrid had me dancing and singing the entire show. I didn't want it to end. I also thought Cara Salimando was really good. I love hearing new music.
Webster Hall - New York, NY - Wed, Sep 16, 2009
★ ★ ★ ★ ☆
Forgottendaizee
Ingrid played first and she was just a riot. Between every song she was cracking jokes and interacting with the audience. She covered Lady Gaga, Radiohead and Brittany Spears. It was a really fun show and you could tell that her band was having a great time too. She really took care to highlight their talents and they were definitely part of the show. Mat came out next a little bit more awkwardly at first. (I think he was intimidated by Ingrid and her band's choreographed dance moves that they left the stage on.) He picked it up though and even walked out into the audience for one of the songs. Over all it was a very fun show and you could tell they were all great friends just having a good time on tour.
Webster Hall - New York, NY - Wed, Sep 16, 2009
★ ★ ★ ★ ★
IngridRocksMe
Some of her songs are so addictive. You want to heat them again and again until you can't see or walk. And to top that off she has a stage presence that is warm and inviting. She takes you along on this wonder musical journey and you leave on a cloud. The venue was very small only 700 people all standing around the stage and that made it very comfortable.
Webster Hall - New York, NY - Wed, Sep 16, 2009
★ ★ ★ ★ ★
keepbreathing
Ingrid Michaelson literally took my breath away. What an incredible singer- she has a truly classic and beautiful voice; sounded better in person than on a recording! Her humor stole the show, and turned a potentially "chill" concert into an extremely entertaining performance. She got so into her music that she even shed a couple tears on stage... before quickly turning back to the jokes. Ingrid Michaelson represents all that is awesome, I highly recommend seeing her live!!
Webster Hall - New York, NY - Wed, Sep 16, 2009
★ ★ ★ ★ ★
bEaNiFieD
Truly the most interactive and fun time i've ever had at a concert! Ingrid shares the most hilarious stories and keeps her audience entertained with lotsa surprises. I cannot wait for her to come back again!
Webster Hall - New York, NY - Wed, Sep 16, 2009
★ ★ ★ ★ ★
poundingsilence
The only issue I had with the show was the 1.5 hour wait before a performer came out. The great thing was that we were allowed to bring our cameras (professional quality or point&shoot)! Greg Holden was a good intro for Ingrid. He has some nice tunes and he definitely got the group excited to see the rest of the show. The best part was that Ingrid came out during the last song, and sang back-up, just to make an appearance before it was her time to perform. Also, you could bring the band gifts, one person brought Ingrid a slice of chocolate cake, two other people brought the group 'ugly' dolls. It was amusing and the band had fun with them. They played a great list of songs and they were very interactive. They made eye contact with lots of people, seemed very approachable, and their passion for performing was very obvious. It was a great show and worth the wait (though if they'd come out sooner I'd have been overjoyed).
Webster Hall - New York, NY - Wed, Sep 16, 2009
★ ★ ★ ★ ★
TaintedBats
She was a great singer to listen to live. Her show was so amazing and also had its funny moments. I would love to see her again and again. I hope she comes to Houston again!
Webster Hall - New York, NY - Wed, Sep 16, 2009
★ ★ ★ ★ ☆
wonderland01
This would have gotten 5 stars, except the ticket said 7pm and Ingrid didn't perform until 9:45. One of her openers was an adorable British man, but still... there was a looot of waiting time, and NJ Transit only runs so late. I got there around 6:15, waited til the doors opened at 7, then got to stand close enough to touch the stage. I found myself at this concert because Ingrid is one of few artists my sister and I (with very different musical tastes) both love. I adore her songs, and she shows her vocal talent even when she's messing around, breaking into random covers or changing the lyrics to her songs. I honestly don't love her new CD as much as the old ones, but still found the whole concert very entertaining and well worth the ticket price. She's something to see live. Also, she's funny. I've seen her before, and I'll see her again - she puts on a good show.
Webster Hall - New York, NY - Wed, Sep 16, 2009
★ ★ ★ ★ ★
Muchaca
Ingrid Michaelson has such a funny stage presence and she is amazing to hear live. Her voice is so beautiful. I didn't the concert to end!
Webster Hall - New York, NY - Wed, Sep 16, 2009
★ ★ ★ ★ ★
ingridfan
Not only was she amazing live, but she kept the crowd engaged with funny jokes! She sounded better live than on her albums! I was so happy with her performance!!! I would definitely see her again!!
Ryman Auditorium - Nashville, TN - Thu, Nov 10, 2016
★ ★ ★ ★ ★
Ram018
This is my second time seeing Ingrid Michaelson live she puts on an incredible show she is so funny and entertaining I would highly recommend going to her show one of my favorite female artists of all time.
Ryman Auditorium - Nashville, TN - Thu, Nov 10, 2016
★ ★ ★ ★ ☆
teciv
The show was great, and listening to Radiohead's Creep played on a ukulele really can't be beat. She brings a lot of unique things to her show, and really appears to be having fun.
Ryman Auditorium - Nashville, TN - Thu, Nov 10, 2016
★ ★ ★ ★ ★
RayCC
Great performer, puts on a good show. Good mix of old and new music. Very funny also.
Ryman Auditorium - Nashville, TN - Thu, Nov 10, 2016
★ ★ ★ ★ ★
Hyphen8er
Ingrid is beyond talented. Have been a fan for years. The venue was also lovely and felt right at home.
Ryman Auditorium - Nashville, TN - Thu, Nov 10, 2016
★ ★ ★ ★ ★
Anonymous
It was awesome, to see hear live was very emotional
Ryman Auditorium - Nashville, TN - Thu, Nov 10, 2016
★ ★ ★ ★ ★
Audiogeek1845
I believe this is my sixth time seeing Ingrid and it won't be the last. She did an incredible job and offers plenty of personality along the way. The venue was also beautiful. If you're on the fence about seeing Ingrid LIVE, jump off and go do it, she's fantastic.
Ryman Auditorium - Nashville, TN - Thu, Nov 10, 2016
★ ★ ★ ★ ★
AnnieSGee
Great show. Beautiful voice. Funny stories. Terrific music.
Ryman Auditorium - Nashville, TN - Thu, Nov 10, 2016
★ ★ ★ ☆ ☆
folkchicknj
This is my 6th time seeing Ingrid Michelson live. She said she was recovering from a cold and I guess that is why her show seemed a little "off". She talked more than she sang (although we adore her quirkiness) and the show was 1 hour (she came on at 9:15pm and the show ended at 10:15pm). We did not stay for the ovation. When Ingrid 1st started touring her shows were an hour with limited material. Now that she has a few albums under belt I would have thought the show would have been longer. Again, she said she was coming off of a cold - so I understand that probably was the issue. I hope to see her again when she is feeling 100%.
Ryman Auditorium - Nashville, TN - Thu, Nov 10, 2016
★ ★ ★ ★ ★
Girlsnightout1110
A friend and I drove up to Nashville to see Ingrid at the Ryman and it was totally worth the 2 1/2 hour drive. The venue was fantastic we had great seats and no matter where you sat in the auditorium you had a good view of the stage. Ingrid gave a wonderful performance despite having a cold, she was a trooper, and still sounded amazing. Great band, fun night, highly recommend.
Ryman Auditorium - Nashville, TN - Thu, Nov 10, 2016
★ ★ ★ ★ ★
Beebwan
Great blend of new songs and her best old songs. Quiet and thoughtful songs mixed in with heart-thumping anthems. Ingrid's wry humor makes the concert a lot of fun. As for sound quality, you just can't beat the Ryman as a venue. The opening act, AJR, was really good. I loved when they came back on stage to sing Lotto with IM.
Taft Theatre - Cincinnati, OH - Wed, Nov 12, 2014
★ ★ ★ ★ ★
Anonymous
If your looking for a low key concert with a LOT of character, go to an Ingrid Michaelson's concert. I attended her show at the State Theater in Portland ME and it was so much fun. My friend's and I stayed in the mosh pit which was a blast. During the end of her concert she covered Icona Pop's I Love It and the whole pit was jumping up and down, even my brother who rarely dances was jumping xD She loves to interact with her audience and truly cares about pulling off a great show. You can tell how close she is with her band mates, there's a real sense of community not only with her band, but the relationship with the warm up bands as well. They were all dancing together on the sides behind the stage xD It took a while for them to set up after the warm up bands but it was so worth it. The lighting they used was amazing too, it changed from rainbow, to purple and blue, to different designed headlights glowing on the ceiling of the venue. As for her voice, oh.my.god. it almost brought me to tears. The harmonies she did with her band were outstanding. If someone asked me if I would go to another Ingrid concert I'd reply: Are you crazy?!? of COURSE I would!! haha
Taft Theatre - Cincinnati, OH - Wed, Nov 12, 2014
★ ★ ★ ★ ☆
NBPTfan
A long cold wait in the rain, was worth it! Ingrid delivered a fantastic collection of her songs. I miss the wit, and conversational style that marked earlier shows, in smaller halls, and when times were "lighter". I hope her Mother's legacy (naming of the museum) is fully funded, as a touch of "silver lining" at the end of a tough year.
Taft Theatre - Cincinnati, OH - Wed, Nov 12, 2014
★ ★ ★ ★ ★
billysaysgimme
I have seen my share of concerts and a lot of people's share, really, and I have never witnessed a vocal range as amazing as Ingrid when it comes to pop performers. Her covers of Radiohead's "Creep" and Elvis's "Can't Help Falling in Love with You" had the whole crowd floored. But those were just the cherry on top. Her original tunes really make you realize that her studio recordings do no justice to her talent, which is something very, VERY rare these days. As if all that weren't enough, she is charming and unbelievably funny. Her stage presence is great and the chemistry with her band is very palpable.
Taft Theatre - Cincinnati, OH - Wed, Nov 12, 2014
★ ★ ★ ★ ★
beektree
My friend and I have both been huge Ingrid fans for years and when I saw she was coming to Cincinnati I was so excited and immediately asked my friend if she wanted to come with me. We had such an amazing time and are still talking about how great it was months later. Ingrid sounded beautiful live and was very entertaining all around. Neither of us were expecting it but she was very, very funny as well! Her band was also very talented.
Taft Theatre - Cincinnati, OH - Wed, Nov 12, 2014
★ ★ ★ ★ ★
Faecat
Ingrid Michaelson is one of those performers that is so much better live then on the radio. I simply cannot get over some of the notes she can hit. Her show was just fun and the atmosphere of the show was great. The guy she has opening for her this tour, Greg Holden, is really good too.
Taft Theatre - Cincinnati, OH - Wed, Nov 12, 2014
★ ★ ★ ★ ★
Wally214
Great show from Ingrid, she is amazing in person. It was my first experience seeing her live and she did not disappoint. The venue was very cool as well and while i was a little unsure about the General Admission standing section, it really worked out well and I had a great time singing and dancing along.
Taft Theatre - Cincinnati, OH - Wed, Nov 12, 2014
★ ★ ★ ★ ☆
cmike0303
First time seeing Ingrid live and enjoyed it! Ingrid admitted to having a cold, but you definitely couldn't tell the difference. Her performances were outstanding and she sounded great live. Her comedic banter with the audience and her opening act was a bonus. A Great Big World was the perfect opening act as well. They complimented each other, and their duet together proved that.
Taft Theatre - Cincinnati, OH - Wed, Nov 12, 2014
★ ★ ★ ★ ★
KLinOhio
Ingrid Michaelson puts on a great show. Some sets are intimate and others are pure crowd-pleasing fun and interaction. Her voice sounds amazing live and so close to her albums, which is refreshing. She's funny as well and interacts with the crowd between songs. Overall, Ingrid is definitely worth seeing. Her opening act, Chris Koza, could learn a thing or two from her--he was rather boring and drab.
Taft Theatre - Cincinnati, OH - Wed, Nov 12, 2014
★ ★ ★ ★ ★
122Foxy2
Amazing show. Venue and seats were phenomenal. Would go back to see her anytime.
Taft Theatre - Cincinnati, OH - Wed, Nov 12, 2014
★ ★ ★ ★ ★
Dako420
This being our 4th show with Ingrid Michaelson, I notice how much better each performance has been. Ingrid has polished her act substantially, and her confidence in her songs and her singing is apparent in her stage presence. She once called fellow band mate Allie Moss her voice coach. Well, Allie is doing a great job, I must say. And the whole band is very professional and they sound fabulous! Ingrid tells funny stories along the way, and she even climbed down into the audience at one point, to help comfort a fan that had apparently felt a little woozy. I'd see her anytime she comes to town.
Upstate Concert Hall - Clifton Park, NY - Tue, May 27, 2014
★ ★ ★ ★ ★
Lilithschilde
This concert had it all: music from her new album, old favorites, and even a wedding proposal on stage! Bad part was the people who decided they would just sit in the aisle in front of us and block our view. The ushers did nothing about it. Also, summer concerts at the State mean sweating to death. Wow it was hot in there!
Upstate Concert Hall - Clifton Park, NY - Tue, May 27, 2014
★ ★ ★ ★ ★
Anonymous
Ms. Michaelson knows exactly how to engage with her audience. It does not matter if you've never heard of her or her music, you will find yourself memorized by her well crafted set list. Her quirky character compliments her moving music. It would truly be a shame if one could not experience such a delightful concert. Note: set list is not written in order and is not complete. Concert ran approx. 2 hours including encores.
Upstate Concert Hall - Clifton Park, NY - Tue, May 27, 2014
★ ★ ★ ★ ★
IndieMama
The setting was very nice...open air, cool breeze but not too cold. The Humphrey's gave me the impression of a resort and the venue is in the resort but next to the Harbor. Great view regardless of where you sat. We sat in the center about 15 rows back and the last two seats of the right end...only thing that killed it was near the beginning of Ingrid Michaelson's performance, a 6 foot or taller man sat right in front of me (I'm 5'4) and blocked part of my view, so I had to keep moving my head side to side to see and all the boozing people who kept getting up and passing in front of us to use the restroom or get more booze other than that the venue was nice, easy to get to and we got great parking (got there at 6:15 when the Hi-Lows were performing). They didn't allow me to take my camera into the venue but I saw many people taking pictures and recording with their smart phones. So I recorded a bit of my favorite songs. But I wish I could've had my camera because my iPhone 5 didn't take very good pics. Btw I loved how Ingrid Michaelson integrated Storyman and the Sugar & the Hi-Lows into her performances...not all of them but a few and it was very entertaining to watch and sing along too! I loved it and I definitely would go again to see her. I've been a fan of her artistry for many years. I'm happy she's finally getting more credit for her music and songwriting. The only compliant I have which has nothing to do with the performance is I wish more artists would choose a venue closer to the inland empire (I had to drive almost 2 hours to San Diego). We saw Jason Mraz at the Fox Theatre in Riverside in April 2014 and it was very nice and the acoustics were amazing! Plus I LOVE him so of course he was amazing too!
Upstate Concert Hall - Clifton Park, NY - Tue, May 27, 2014
★ ★ ★ ★ ★
Mercaree
Loved her show...she was beautiful, down to earth, interactive, and a stunning performer:)
Upstate Concert Hall - Clifton Park, NY - Tue, May 27, 2014
★ ★ ★ ★ ★
Spektator01
This is the third Ingrid Michaelson concert I've been to ... the second at The Electric Factory. She definitely outshined herself that evening. She has matured even more so as a performer, but still has not lost that "girl next door from Staten Island" personality and attitude (I'm partial to that as I have tons of family and friends living in Staten Island where she grew up and I was raised in Brooklyn where she now lives). A truly wonderful and powerful performance indeed.
Upstate Concert Hall - Clifton Park, NY - Tue, May 27, 2014
★ ★ ★ ★ ★
csteinberg
To say Ingrid was amazing would be an understatement. Her bubbly personality and interaction with the crowd was a wonderful addition to how good she sounded! Listening to her music on iTunes just isn't the same anymore. She made a point to collect things her fans brought her and took time to talk to the audience about her tour and the music she was playing. I happened to find the setlist ahead of time, but she added a few surprises in there too. Her two opening bands were just fabulous and both groups came back on at least one more time during Ingrid's set to sing with her. This concert was hands down the best night of my life. **We also recieved backstage passes from a friend and got to meet Ingrid! She was in a rush to head to her next venue, but took the time to say hi and take a photo with me and my friends.
Upstate Concert Hall - Clifton Park, NY - Tue, May 27, 2014
★ ★ ★ ★ ★
SindyPerceval
This was my first ever Ingrid Michaelson concert, and I had so much fun.!!! First, the opening acts, Storyman and Sugar + the high lows were great and really set the tone for the whole evening. From the moment Ingrid came on, i was captivated by how flawless she sounded live. Not even one dull moment. She was very interactive with the audience with her storytellings and her sense of humour. She had the audience so relaxed and just... Smiling, u know. Overall, awesome concert and hopefully, next time I will be bring a friend with me and meet ingrid michaelson in person.
Upstate Concert Hall - Clifton Park, NY - Tue, May 27, 2014
★ ★ ★ ★ ★
EAustin
Ingrid was incredible! Flirty, casual, accessible, and strong. Her band was so vibrant! Her support of and interaction with the opening bands was truly genuine. What a show! All the favorites/classics mixed in with the new kept the setlist fun and dynamic. Can't wait for her return!
Upstate Concert Hall - Clifton Park, NY - Tue, May 27, 2014
★ ★ ★ ★ ★
Lham
Ingrid show was unexpectedly entertaining and awesome. She's even better in person. The integration of the warm-up bands Sugar and the Hi Lows and Storyman were fantastic. There wasn't a thin voice out there. Ingrid showcased her power and range beautifully. When everyone came out together at the end, they seemed to be legitimately having fun and enjoying one another while putting on a really great show.
Upstate Concert Hall - Clifton Park, NY - Tue, May 27, 2014
[Temporary disabled] Ingrid Michaelson needs your feedback